Activist and Baptist Minister Martin Luther King have dedicated his life to the Afro-American justice movement. He is an activist for the abolition of segregation in America. Below you will find 10 facts about him.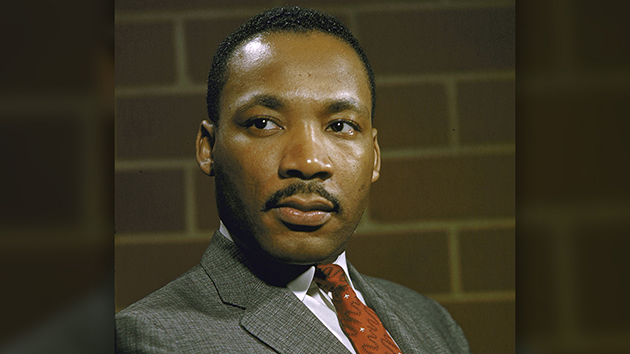 1. His birth name was Michael
Michael was born on January 15, 1929. In 1934 his father traveled to Germany where he was inspired by the Protestant Martin Luther. When he returned he changed the name of his 5-year-old son.
2. He started college at the age of 15
King was a gifted and very intelligent child. He studied at Morehouse College just like his parents. Despite being a child of a Baptist Ministers' family he did not want to follow this path. He graduated with a college degree in sociology.
3. Doctorate in Systematic Theology
He received his doctorate in Boston with the topic "A Comparison of the Conceptions of God in the Thinking of Paul Tillich and Henry Nelson Wieman.
4. His first speech at the Lincoln Memorial was not "I have a dream"
Initially, 6 years before giving his famous speech, King took to the stage where he urged America to "give us the ball," drew strong reviews, and positioned him at the forefront of civil rights leadership.
5. Was in Jail 30 times
In addition to taking part in civil rights protests, Martin was arrested for walking 30 miles per hour in an area that was allowed 25 miles per hour.
6. He escaped an assassination attempt 10 years before he died
During the signing of the last book he had just written, a woman approached him. Her name was Izola Ware Curry. She asked him if he was Martin Luther King. He said yes. This was the moment when he was shot very close to the heart and saved wonderfully.
7. His last speech predicted his death
The words he said in the last speech were "Like anybody, I would like to live a long life. Longevity has its place. But I'm not concerned about that now… I've seen the Promised Land. I may not get there with you. But I want you to know tonight, that we, as a people, will get to the Promised Land. And I'm happy tonight. I'm not worried about anything. I'm not fearing any man. Mine eyes have seen the glory of the coming of the Lord. "
8. Family members do not believe that James Earl Ray acted alone
They think Ray just took over the crime but the murder was a conspiracy planned by other more important people.
9. His mother was shot with a firearm
We had Marcus Wayne Chenault pull out two guns and started firing uncontrollably. From this King was killed. The killer later said the target was Martin's father and that Catholics are his enemies.
10. Dielindje si National Holiday
Ronald Reagan decided to create a federal holiday on the third Monday in January on Martin's birthday to honor him.