With a laconic post on social networks, Cher announced the death of her mother, Georgia Holt, at the age of 96. "Mom is gone", wrote the 76-year-old singer, accompanying the text with a sad emoji.
In September of this year, Cher revealed that she was not around as much because her mother had some health problems. The singer shared that Georgia Holt had previously been hospitalized for pneumonia.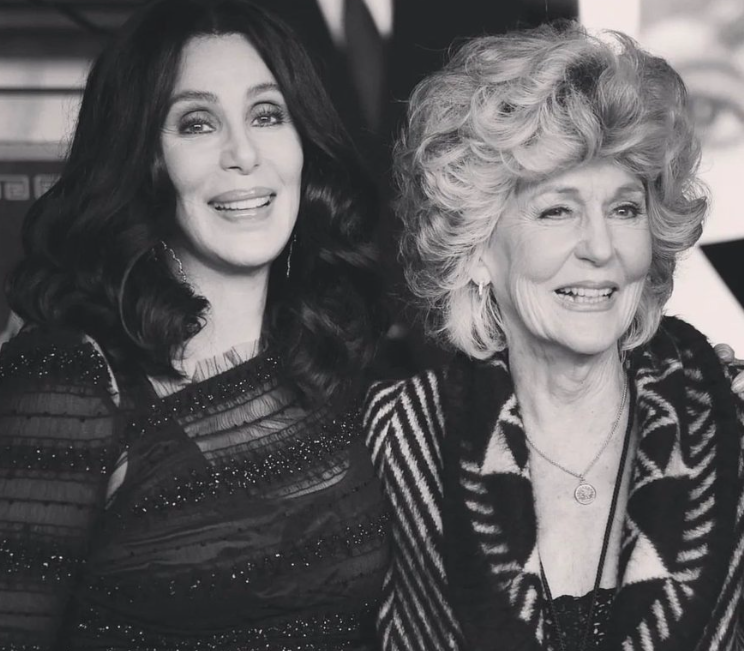 "Mom has been sick all the time. She just got out of the hospital. She had pneumonia. She's getting better," Cher said.
The news came three months after it was announced that Holt had been hospitalized with pneumonia, but had since been released as her condition appeared to be improving.
After the outbreak of the pandemic, in 2020, Cher had spoken about her mother's health, saying that "She is my sister, my mother, and my help. After all, the performer had added that her mother suffered from asthma.
Cher's mother was born in 1926 in Arkansas. Georgia Holt's mother was only 13 years old, while her father was 21 when she was born.
Growing up, she moved to Los Angeles, where she pursued acting, taking on various roles in television and film, such as in the iconic series "I Love Lucy".
In 2013, a documentary about her life was released, titled "Dear Mom, Love Cher". Cher had said of her: "She never gave me and my sister advice because, frankly, she didn't know how to do it. Instead, we learned about life by listening to her talk about the things she did wrong and the things she did right.'
From her childhood, Cher recalls her mother and friends being "wonderful", while Holt dressed "weirdly".
However, being stubborn, the 76-year-old musician often had 'clashes' of ideas with her mother. "I ran away from home at the age of 11. I was very adventurous – but I never ignored it. She would not tolerate this fact.'
Holt was married and divorced six times, but as her daughter says, "If she had grown up in a different era, she probably would have only married once."
"She had a problem with my divorce from Sonny [Bono], my ex-husband, but it didn't take her long to get over it," Cher recalled. "At first she listened and then she judged, so I always talked to her about my romances.