On September 19, 1933, David McCallum was born in Glasgow, Scotland. His mother, Dorothy, played the cello, and his father, David Sr., played orchestral violin for the London Philharmonic Orchestra.
One may argue that David's eventual entry into his parent's line of work was preordained by the stars. He began playing the oboe as a young child, which marked the beginning of this change.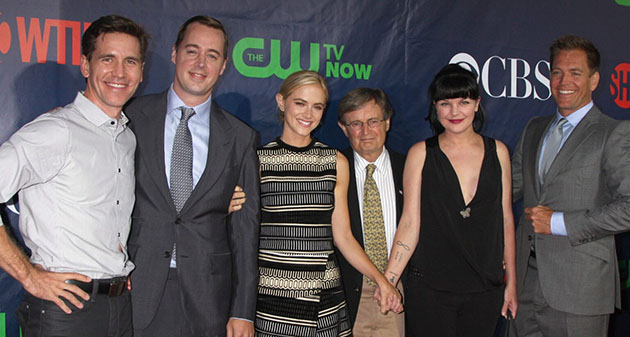 I'm six or seven years old, and [my father] is picking my career," McCallum remarked.
However, acting piqued McCallum's curiosity more than music did. He discovered his actual passion in that calling.
"I played The Little Prince in Shakespeare's King John, at one of those local things where people do skits and songs. Mine was the little prince having his eyes put out by this terrible man, and I acted it, evidently, very well, because I got a standing ovation. I wasn't more than eight," he recalled.
"And I said: 'Hey, hey, hey, this is kinda cool!' I don't know if I consciously thought about it, but I had found the place I wanted to be: on a stage, with the lights and make-up and the people. I'm the same to this day; the feeling has never left."
McCallum went on to study at the Royal Academy of Music in London, England. Not long after, he left for the Royal Academy of Dramatic Art.
In 1946, he joined the Actors' Equity and began working for BBC Radio. Then, several years later, in repertory theater. There, McCallum starred in several productions, such as Julius Ceasar and Amadeus. In 1961, he decided to try and make it for real. That meant moving to America – where he had just landed his first significant television role.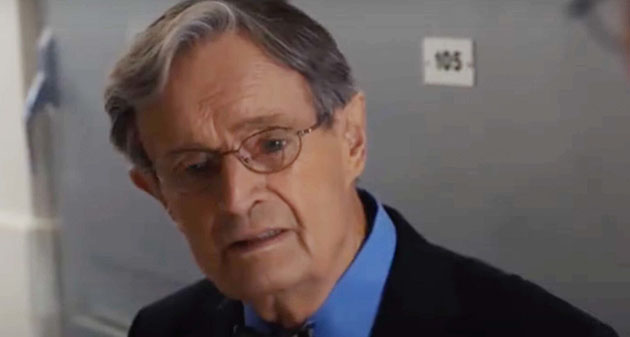 Star on 'The Man From U.N.C.L.E'
McCallum was cast as Illya Kuryakin in the television hit show The Man From U.N.C.L.E, and success came fast. He was nominated for two Emmy Awards for his performance.
The Man From U.N.C.L.E ended up being a huge hit, and David McCallum stayed on the show for four years and a total of 105 episodes.
Over the years, the show had many big celebrities appearing as guest stars, including Joan Collins, Kurt Russell, Sonny and Cher, and Joan Crawford. For McCallum, this was always a special bonus. He revealed in 2010 that he was starstruck every time.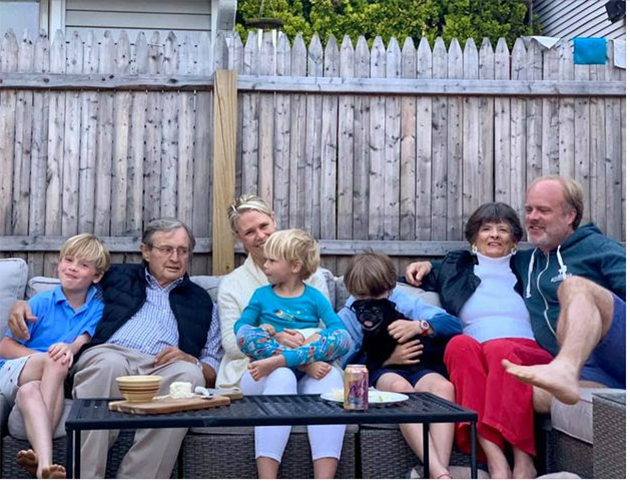 "Just to meet all those people back then was a thrill," McCallum told The Scotsman. [I was starstruck by] all of them."
He added: "You know, I grew up going to the local Odeon. If my father went, we sat in the two and sixpence upstairs. Otherwise, it was the one and three downstairs. I grew up watching all these wonderful old black-and-white movies.
"And then I went to Hollywood to test for The Greatest Story Ever Told, with George Stevens, and met Pat Boone and Roddy McDowall and John Wayne – suddenly you're in among them all. That little boy that went to the Odeon never left me, so it's constantly fascinating."
David might have been starstruck when he met the guest stars on The Man From U.N.C.L.E, but by the time the series reached the pinnacle of its success, the Scottish actor had turned into a major star in his own right.
Received more fan mail than Elvis
According to an interview with Press & Journal, David received more fan mail than anyone else in Metro-Goldwyn-Mayer's history, including superstars such as Elvis Presley. Once, he visited the White House, and while being escorted to meet the President, a Secret Service agent told him: "You're the reason I got this job."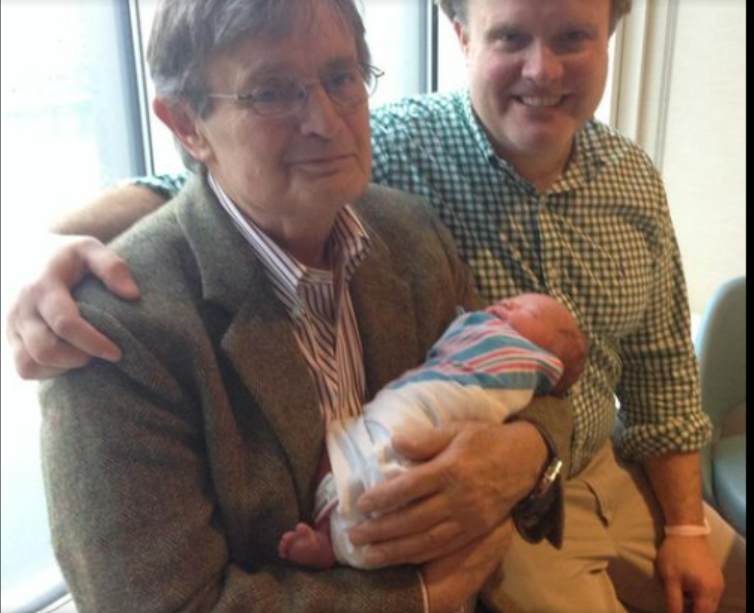 And fan mail wasn't the only attention that McCallum received; vast numbers of fans were desperate to meet him in the street. Things got so crazy that he even had to be rescued on one occasion.
"I was rescued from Central Park by mounted police on one occasion," he recalled. "When I went to Macy's department store, the fans caused $25,000 worth of damage, and they had to close Herald Square to get me out of there."
"That is pretty classic, but you just have to deal with it, he added. "And then whoever was next came along, and you get dropped overnight, which is a relief."
David went on to star in many classics, including The Great Escape alongside James Gardner and Steve McQueen, Bully Budd, and A Night to Remember.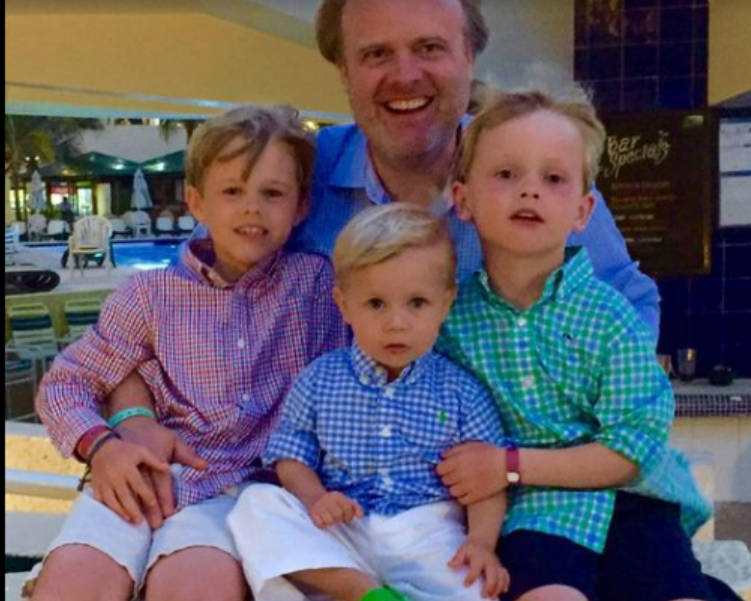 His television career includes credits such as Law & Order and Sex and the City, as well as VR5 and Sapphire and Steel. As we've already detailed, McCallum was a trained musician, and during the 1960s he was allowed to expand on his already successful career.
David McCallum – family & children
In the mid-1960s, McCallum landed a record deal, releasing four albums with Capitol Records. He worked with composer and producer David Axelrod, recording his songs and interpretations of many famous hits, including I Can't Get No Satisfaction, Louie Louie, and Downtown.
David McCallum's four children, Sophie, Val, Paul, and Peter all are living their best lives. In fact, not only is David a father – but also a grandfather. And some of his grandchildren are the spitting image of him.
Speaking to the Mirror, David McCallum revealed that his second son, Val, also went into show business. He is based in Los Angeles, where he's working as a studio musician. Also, he's the lead guitarist to artist Jackson Browne.
Lookalike grandchildren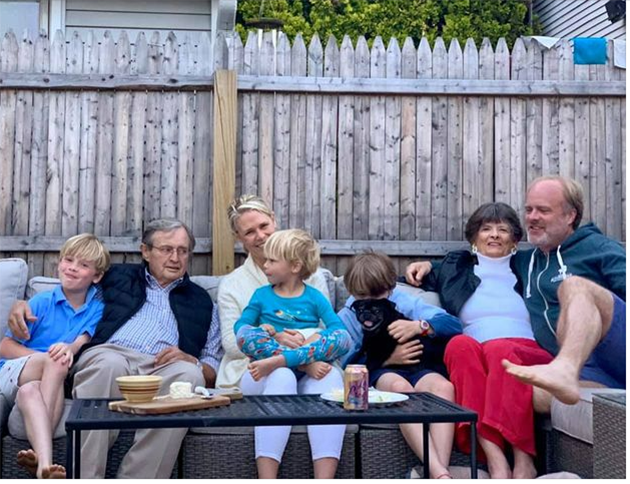 Paul McCallum is working as a photographer, Sophia used to work in real estate, and Peter is an advertising executive.
Between them, they have given David many grandchildren.
Through their social media accounts, David McCallum's children often post pictures of their father. And it is truly amazing how they look the same through three generations!
David McCallum is a real family man. And in fact, he doesn't feel as old as he is.
"They call me grand-daddy, the 88-year-old said in 2016. "We don't like grandpa, because it sounds old – and I'm not old. And some of them have the cheek to call me grand-ducky."
How he got the role in 'NCIS'
McCallum was a massive star and a fan favorite throughout the 1960s. Today, though, he's garnered a new younger crowd thanks to his performances on NCIS. In 2003, he appeared on the hit show for the first time as Ducky – and he never left.
"I was working with Jim Dale on (New York's) Park Avenue back in 2002 when I got a call from my agent asking me if I was interested in auditioning for the role of a lecherous doctor in a new medical drama," McCallum recalled.
"I thought to myself, 'Why not?'"
The same day, McCallum found out that he had nailed the audition. So he got the part, and the rest is history. To date, McCallum has starred as Ducky in 423 episodes of the show. A by-product is that his fanbase has once again grown to monolithic proportions.
Speaking with Press and Journal, McCallum stated that he was somewhat surprised when he came back into the spotlight due to his work on NCIS.
"NCIS has been a phenomenon, it has attracted huge audiences all over the world, and I'm now hearing from people who have watched me in programs from the 60s and 70s after first noticing me in NCIS," he said.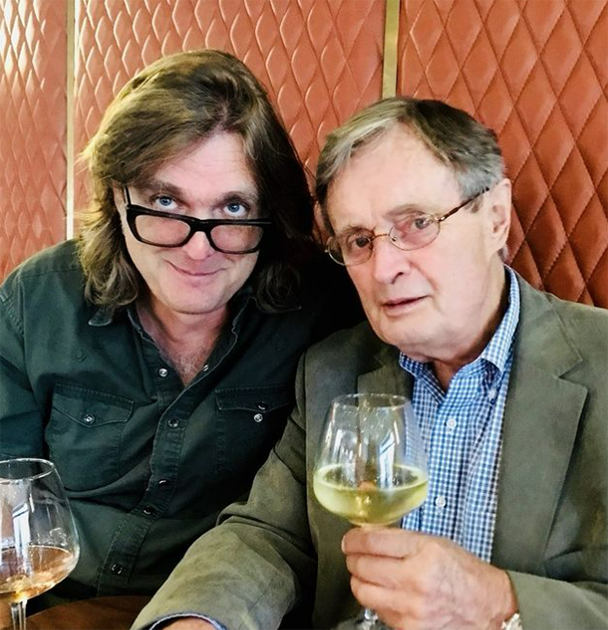 "In the old days, we used to get fan mail, but nowadays, it's all Facebook and Twitter, and the impact of these things is remarkable. My publisher in America organized a book signing, and more than 30,000 people read it on Facebook."
David McCallum has been a star his whole career. But even though he's now a titan in the world of celebrities, the Scottish actor has always kept his feet on the ground and formed a wonderful family and legacy.
Please, share this article with friends and family to honor David McCallum!