Two sisters have left people speechless after they said that their two sons are brothers, cousins, and twins.
Brittany and Briana are identical twins who married identical twins Josh and Jeremy Salyers and then had babies months apart. They have revealed that their children, Jett and Jax, are "cousins, genetic brothers, and quaternary twins".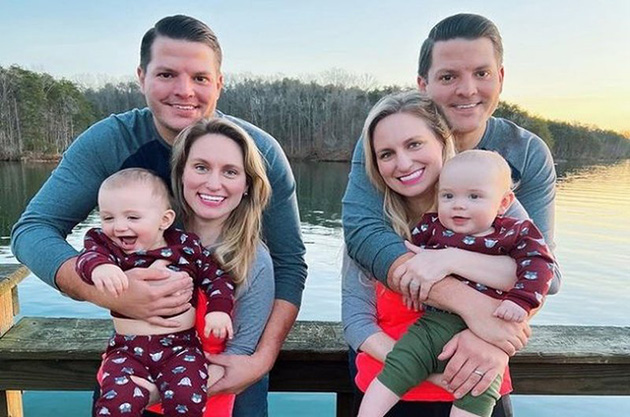 Brittany and Briana met Josh and Jeremy at a twins festival in 2017, and the Salyers men proposed to the twin sisters six months later.
They tied the knot on August 5, 2018, live in the same home in Virginia, and are now growing their families together.
While the joint pregnancy may come as a shock to many, the sisters had planned to conceive at the same time.
For this, the sisters said:
"We have experienced most of the moments of our lives together, birthdays, getting our driver's license, graduation, and our double wedding. That would be the next big event and we would like to experience it together, and ideally, we would."