The driver of the truck in which 53 immigrants died in the Texas heat has said he didn't know the air conditioner wasn't working, court documents state.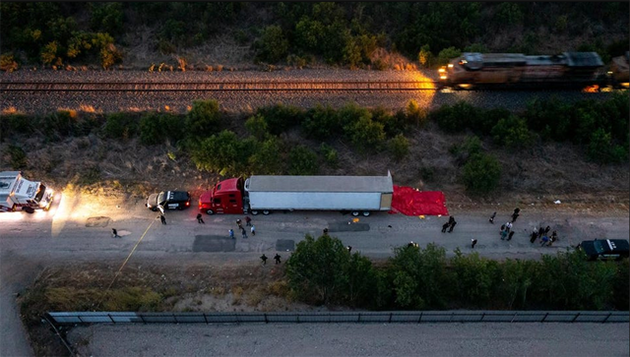 This is the deadliest human trafficking incident in US history. Several children found in the vehicle are still being treated in hospital. The victims were from Mexico, Honduras, El Salvador, and Guatemala.
Homero Zamorano, 45, was found hiding near the truck on Monday, officials say. He is one of the four accused. Zamorano was found hiding in the bushes. Mexican officials say he initially tried to pass himself off as one of the survivors.
He was arrested when surveillance photos showed him driving the truck past a US Border Patrol checkpoint in Laredo, Texas.
According to federal court documents, a confidential government informant working for Immigration and Customs Enforcement and the Texas police told officials that Zamorano and Christian Martínez, another person suspected of being responsible, had spoken together after the deaths were reported.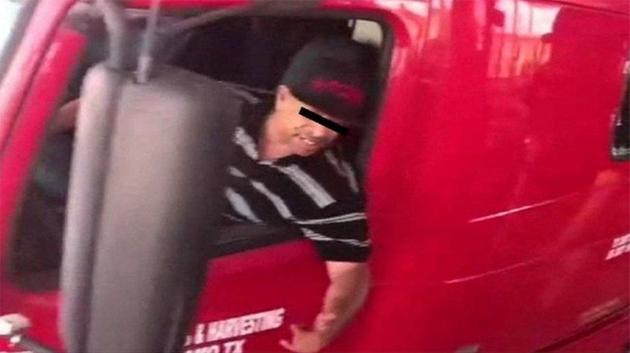 Martínez allegedly said:
"The driver was unaware that the air conditioning stopped working and was the reason why the individuals died."
Both suspects face the death penalty if convicted of smuggling and conspiracy charges. Two other men accused of being involved, Juan Claudio D'Luna-Méndez and Francisco D'Luna-Bilbao, have been charged with possession of firearms and being in the US illegally. Both are Mexican citizens.