A 16-year-old boy who wore a red dress to his school prom has been flooded with love and support after receiving seven million views on social media.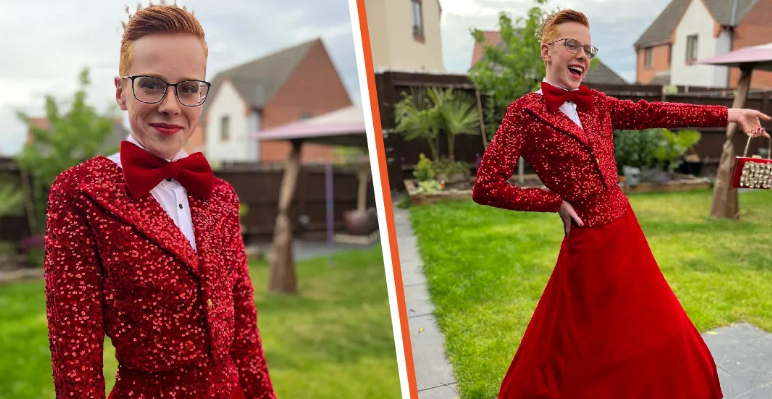 Korben was greeted with cheers from students and teachers after arriving in a tuxedo and floor-length skirt at Archbishop Sancroft High School in Harleston last week.
Tributes poured in for the teenager online after his mother, Nina Green, shared images on Twitter and said she was extremely proud of him. She wrote: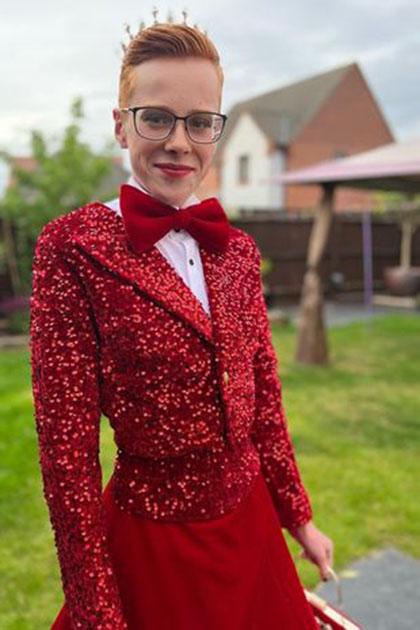 At the age of 12, my son announced that he wanted to go to the prom in a dress. Four years later we made it happen. I am extremely proud of him for being true to himself and the reception he got from his whole school was incredible.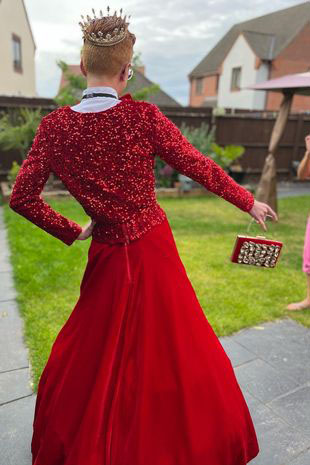 Nina said her phone "went crazy" when she traveled to Pride in London with Korben the next day after her post was retweeted over 4,000 times and racked up more than 119,000 likes. She continued:
As soon as he got out of the car, everyone just cheered and I was crying, some of the teachers were crying, because he was becoming who he wanted to be.