19-year-old Truly Young is not at all happy with 50 Cent's comments about her parents' separation.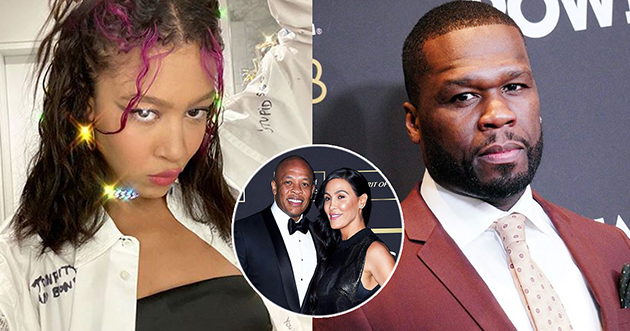 50 cents referred to her mother with "these b * tches" from the song "In Da Club". This tag came because she asked Dre $ 1,936,399 a month in temporary spousal support.
In a shared photo of Dr Dre, Nicole, Truly, he commented, "These b – ches be crazy how do you even ask for 2 million a month,"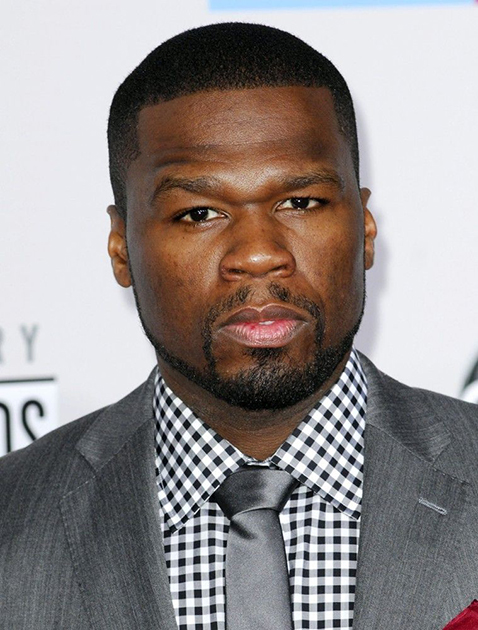 Three January after the post she commented: "Haha…. coming from an u-gly, washed up, early 2000s rapper who filed for bankr-uptcy and is only envious of my family's wealth and lifestyle. Have fun spending the rest of your savings on stero! Ds. F – k you. "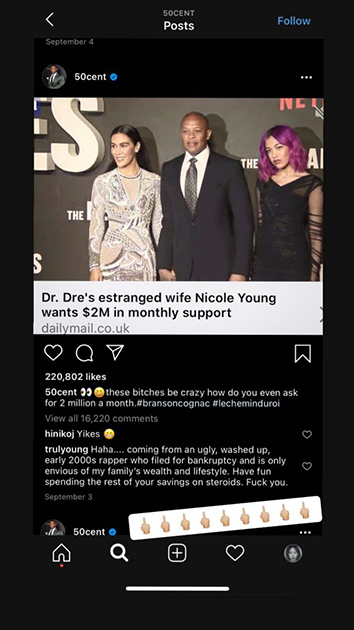 Then in a story on Instagram he made a post where he showed why women should not be offended.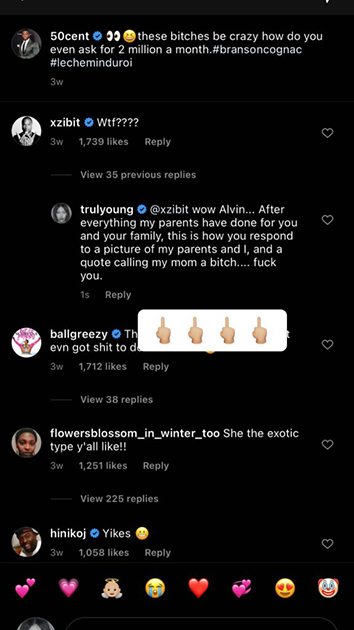 Calling someone's mother with a title tag is unforgivable. This shows disrespect for her children. What bothered Truly the most was his sharing of a family photo.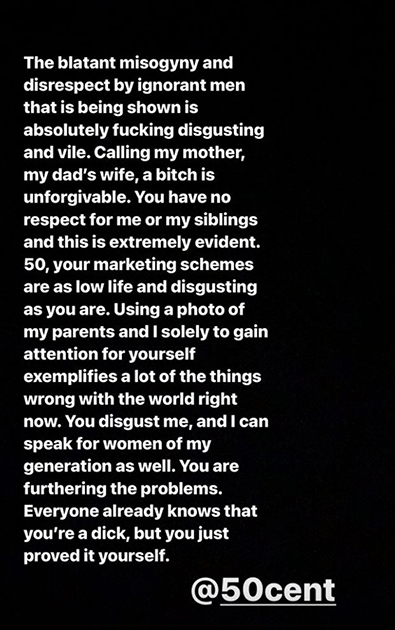 She closed her reply by saying: Using a photo of my parents and I solely to gain attention for yourself exemplifies a lot of things wrong with the world right now. You d! Sgust me, and I can speak for women of my generation as well. You are furthering the problems. Everyone already knows that you're a d ** k, but you just proved it yourself. "
What do you think about the 50 cent action? Was it inappropriate? Share your thoughts with us in the comments on Facebook.