A 5-year-old girl died from a police chase with her mother's car. Pamela Cabrera kidnapped her daughter Vanity and then it all turned into a tragedy.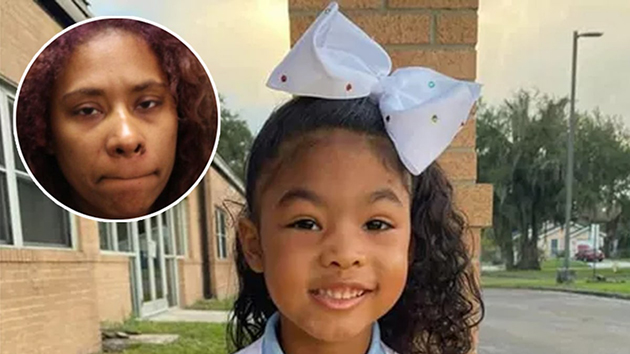 The Jacksonville Sheriff's Office answered a phone call last week about a kidnapping. On the way to the scene, an officer saw the suspected car stop at a traffic light. He tried to stop her but the woman increased her speed.
A high-speed chase along the I-95 ensued, reaching speeds of 90 MPH, as officers followed for more than 30 miles. During the chase, her car ended up in a retention pond. The officer was able to pull the woman out of the water but was not seeing any signs of Vanity.
Later a diving team found the girl's body at the bottom of the pond. Cabrera became known for charges such as vehicular homicide, fleeing law enforcement at high speed, and two battery charges.
The court found that Cabrera had a history of mental illness involving schizophrenia and bipolar disorder; according to the outlet, the Department of Children and Families granted custody of the child to her aunt, Cabrera's sister, in April of 2020.
She had previously committed offenses such as spitting at an officer but no action was taken due to her health condition.
Relatives demand that Pamela not be judged so harshly. "Pamela was not a bad person," said her cousin Solange Slacker, who was previously granted temporary custody of Vanity, told First Coast News. "She just needs help and she did not get the help she needed from the government. She wasn't a bad person. We tried to look for help plenty of times and we called the police plenty of times to help her, we took her to a psychologist and Pamela just needed help. "
Solange also says that Vanity was handed over to her in 2020. Her sister Jeanette Davis has asked the public to be better with Cabrera. The girl was taken by force under the threat of a knife.
"A tragedy is the only way to describe what happened on March 31st, 2022," she wrote. "Vanity our 5-year-old niece was in a horrific accident, that has unfortunately called her to heaven. Although she was our niece we had custody of her and raised her like our own daughter. "
"Please understand that this is not a reflection of the type of mother Pamela was, she loved Vanity," she added.
"Pamela was/is ill, she needed help; in no way does this excuse the actions that occurred on that awful day. Instead of judging her by this desperate attempt to be with Vanity, we should instead bring light to the seriousness of mental health and how not receiving the proper treatment can cause us to make decisions we otherwise wouldn't. "
What do you think? How should we judge Pamela? Share your thoughts with us on Facebook.