The thing a person may want most during the cold winter days is to have a warm home.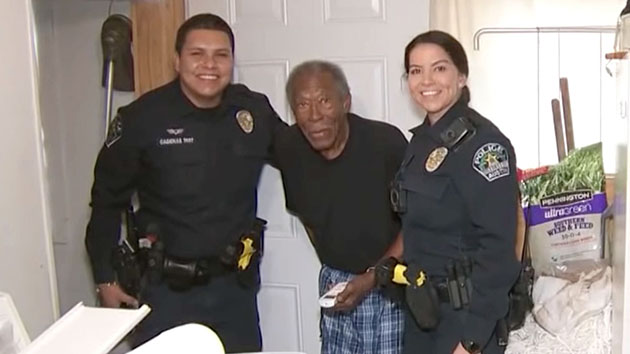 Louis C. Hicks, a 92-year-old WWII veteran from Texas used to gasp a very dangerous way in his gas-powered stove and oven. When the police found out about this, they stopped him immediately.
"It means everything. The things I've been trying to do since the '40s… I've been asking for help. And now, it just came in. God is good, "he said.
In 2019 he called the police to say that their house had been stolen. One of them was his warmth.
"I had realized that he's using the oven. I know that's not safe. His gas is on. " Hicks had been using his stove and oven to heat his home. He would use a fan to circulate the warm air.
Now he had dug a hole in the floor to do something even more dangerous.
Hicks knew he needed help: "You hate to ask anybody' 'cause sometimes they'll frown on you, and I'm a true veteran. I won't ask. I won't ask. "
With the help of all the employees, Salazar and Bino Cadenas surprised him with an electric fireplace.
"I've never had one to do nothing for me," he said. "After my mother passed away and left me to take care of my two sisters… nobody did anything to help me."
We wish the veteran a long and healthy life.