A five-year-old boy behaved like an adult while holding his sister's coffin. He loved her with all his heart and always caressed her. However, he did not have much time to stay with her.
Losing a loved one changes your life radically. Especially when dies a baby. Memories are the ones that always accompany you.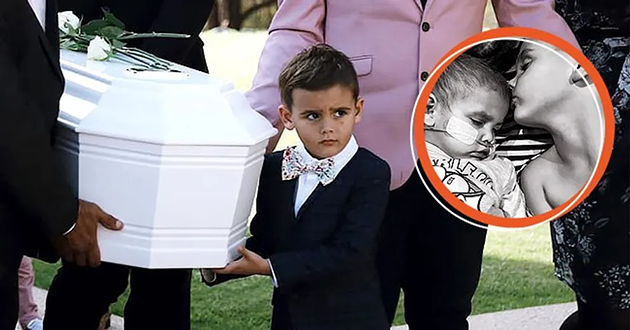 Meagan and Laurence Collard had two children, Cayden and Franklin. The house was packed and buzzing with games and laughter.
Parents were enjoying parenting a lot. This made them consider the possibility of becoming parents again but this time to a little girl.
They were very happy when Meagan got pregnant and was expecting a girl. Shortly before birth they also decorated the house to welcome her arrival.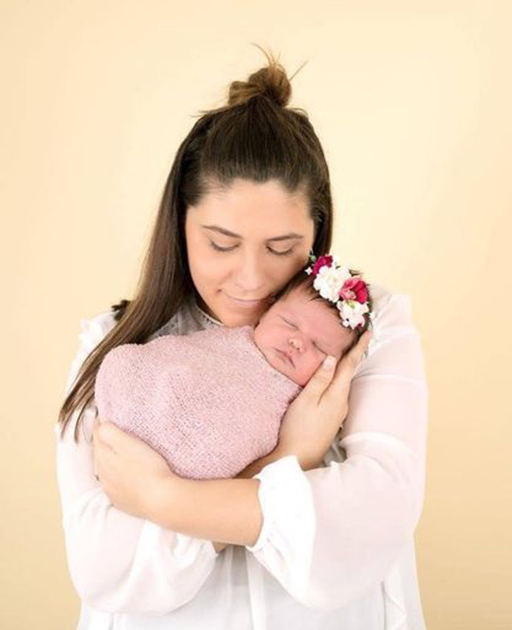 The brothers were also very happy and helped the parents choose the outfits for their sister. Finally, on July 19, 2017, the family welcomed their little angel and named her "Piper Winifred."
The girl was calm and full of life. The brothers loved her very much. Her arrival completed the family. Suddenly one day the girl felt bad.
She began to vomit. The parents thought it might be a small problem but when she started to have a fever they became worried and took her to the GP.
The doctor gave her antibiotics for what he assumed was an ear infection. Sometime later, Meagan took her to the hospital again and was told she had a virus. A month later, Winifred vomited again. But that wasn't the only thing that worried her mom.
Meagan noticed a hard lump on the right side of the girl's belly while feeding her. She took the girl to visit more specialized doctors. They agreed it appeared like the baby's liver was swollen.
Doctors did blood tests and told her that the reasons for the enlargement of the liver were either HIV, Hepatitis, or cancer. The mother knew that the first two things did not exist because she had been tested during her pregnancy.
No one told the news until they got the answer from the hospital. Laurence joined his wife and daughter in the hospital, and after running several scans and tests, they were given a room in the oncology ward. The same afternoon, the doctors told the Collards their 11-month-old girl had Neuroblastoma.
Neuroblastoma is rare cancer, most commonly found in infants. According to the scans, Winifred was at stage four, and cancer had already spread from the adrenal gland to the liver, lymph nodes, abdomen, chest cavity, and ovaries.
But the parents decided not to give up. Winifred started chemotherapy for a while but it was high risk.
The little girl required five rounds of chemotherapy, surgery, stem cell transplant, radiation, and six months of immunotherapy. Winifred experienced several side effects of the treatment, including vomiting, diarrhea, mouth sores, and weight loss.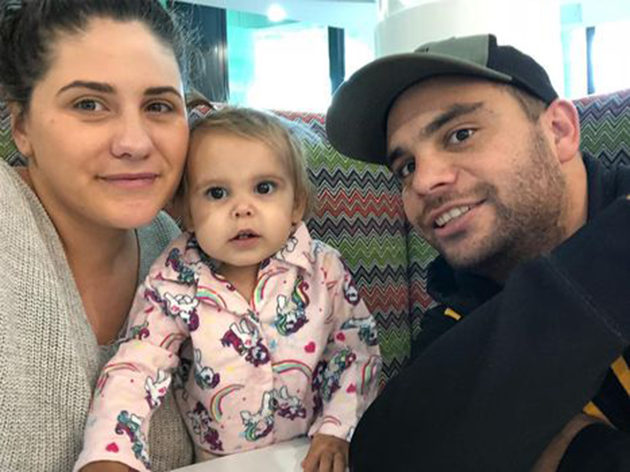 The mother was too tired to be near her three children. She says "I always missed out on special things with them which was extremely hard at the time. You do not want to disappoint any of your kids or treat one of them as more important than the other, but at that time Piper's treatment was our biggest priority. "
For some time the girl underwent a stem cell transplant and did not see her brothers for three weeks. Cayden and Franklin begged their parents to see their sister because they missed her immensely.
For Christmas, her parents wanted to have her at home but unfortunately, her condition worsened even more. Meagan says "I was constantly exhausted, living off red bull and coffee, trying to juggle school drop-offs for my eldest and then spending the day at the hospital with Piper and Franklin who was two at the time, or all three of them the days Cayden did not have school or over the holidays. "
Time later Winifred did not want to walk anymore. Her father one day noticed a huge lump in her navel when he was caressing her. His eyes turned yellow and he was immediately taken to hospital.
The doctors learned that the tumor had spread. Meagan was furious because she told the doctors that something was wrong with her daughter and they had not heard her words.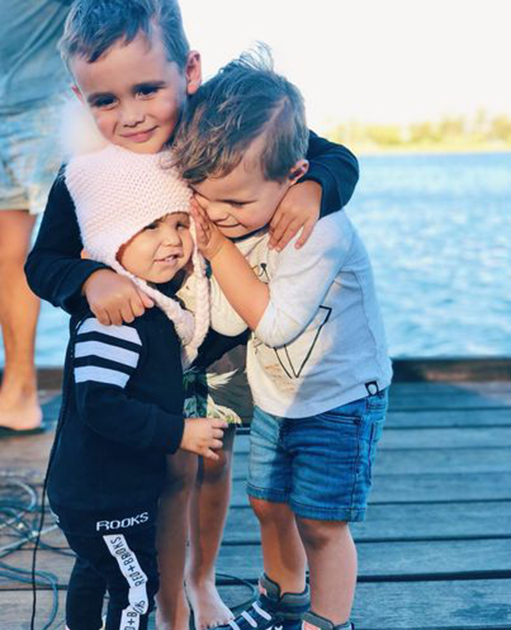 The parents started chemotherapy again in the hope that she would recover. Things looked good initially, but the baby's liver function declined on the fourth day of chemo treatment.
You also had to explain to the boys that their sister would go to heaven. "Cayden who was now five instantly said we had to find her a new doctor or make her soup to make her better but eventually understood that no one would be able to help her. This was the hardest thing we had to do. "
One day the girl felt good and played all day with her brothers. Suddenly in the afternoon, she started bleeding. Doctors told her that she was in the last moments. Parents had the most painful farewell they could have ever given.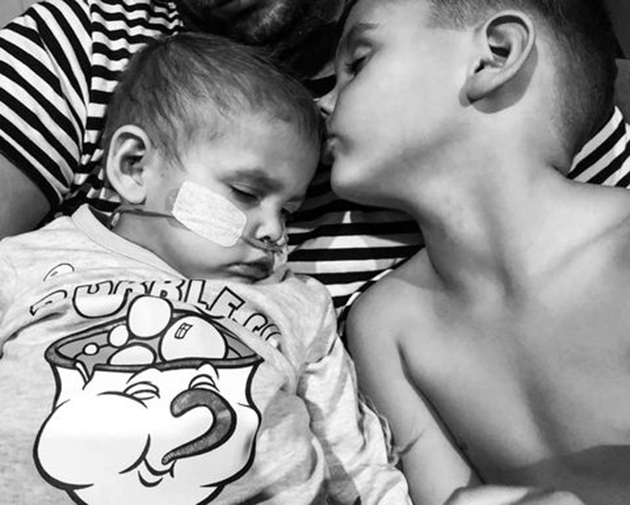 The brothers kept it one last time, saying goodbye to the hardest thing they would ever experience.