Comedian Mo'Nique has become very popular recently. Initially, she showed that she had been blackballed by the industry. Now it seems that her career is going well. After winning an Oscar 50 Cent offered her a role in "Power Universe".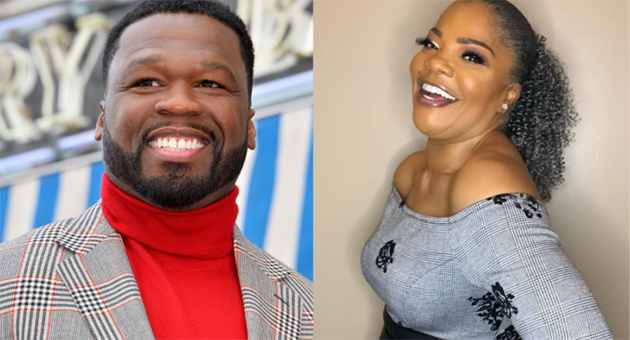 Award-winner Mo'Nique was recently announced as a partner with production company Endemol Shine North America. The production company is responsible for programming such as CBS's "Big Brother," the "Masterchef" franchise, both the "Real Housewives of Atlanta" and "Real Housewives of Potomac," as well as "Keeping Up With The Kardashians" among others.
Mo'Nique and her husband manager Sidney Hicks will be collaborating with Hicks Media to create content where they will be the host or other guests.
The president of Endemol Shine Holdings says he could not have found a more suitable person whose voice should now be heard more than any other.
Mo'Nique is on trial for discrimination against Netflix where they tried to countersue and black her suit.
According to Mo'Nique, many attempts have been made to speak to the Madea star, who she claims did not want to "revisit" their controversy. Initially, Mo'Nique revealed that Tyler Perry felt he was wrong for his part in their problems. But he would later reach out through a mutual friend to require an apology from Mo'Nique for her claims that he, along with Oprah Winfrey, were responsible for ruining her career.
Mo'Nique was part of the All-Star Comedy Jam held during Super Bowl weekend along with fellow comedians Earthquake, DeRay Davis, and others. Among those who attended the concert was 'Power' executive and rapper 50 Cent, who was so blown away that he openly praised Mo'Nique for putting him in a "trance." He further added that Mo'Nique should not be canceled as she is necessary for the culture. "I gotta get [Mo'Nique] back in the pocket," wrote 50 Cent, adding that he needs for her to "WIN again."
Not only did 50 Cent send praises Mo'Nique's way, but fans agreed with the Power executive producer. Fans immediately advised that he incorporated the comedian in one of the series following his suggestion. Some began to advocate for Mo'Nique to play the role of Monae's mother in Power Ghost. Others suggested that she could play the sister to Monae, or even as an attorney. In particular, Mo'Nique playing an attorney on either of the current Power series 'could be very interesting as she would bring a different element like that of Method Man's character.
Fans continue to support her being part of the 50 Cent cast or at other shows / However his company is still unsure as they have been threatened to leave the deal.