Coincidence or not?
Will Smith, in addition to this year's Oscar winner, was also the protagonist of the night after the live slap he gave to Chris Rock because the latter made fun of Smith's wife, Jada Pinkett.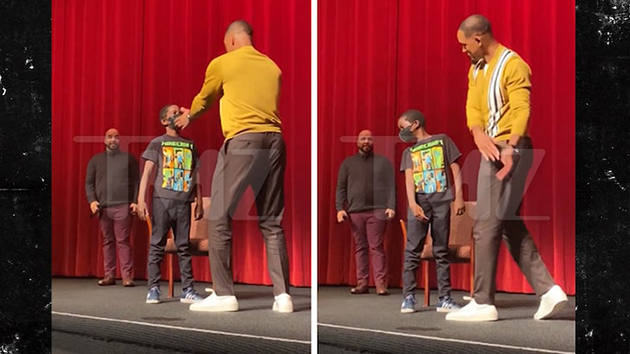 The video where Smith slaps the famous comedian has been circulating on the internet in recent days but the American media TMZ has posted a video from last year, where it shows Oscar winner Will Smith demonstrating the art of fake slapping for a group of children.
The even more devilish coincidence in the whole story is that the young man is called Chris and he asked Smith how he claims to quarrel in his famous movies.
The actor showed him the art of face slapping.
Although Smith did not hit baby Chris, this video was considered the prophecy of what happened at the 94th Academy Awards.
And you? What do you think about this? Share with us your thoughts on Facebook.