Drake does not marry one, but is full of 23 girls for the song titled "Falling Back". In the video introduction, he appears taking some advice from Khloe Kardashian's former partner, basketball player Tristan Thompson on his wedding day.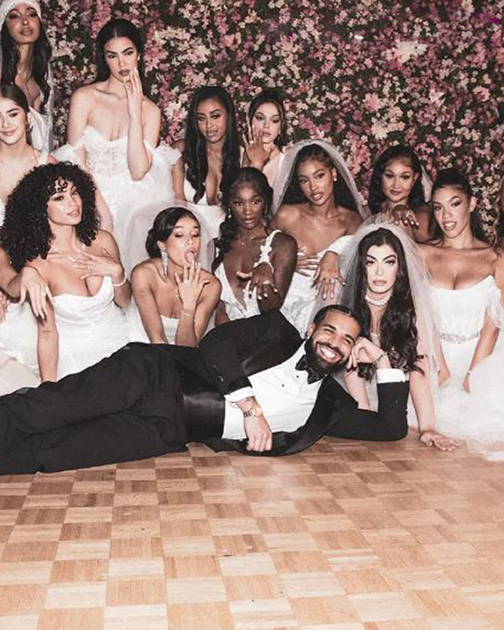 The NBA star asks Drake if he is "ready" for this important decision in his life and the American rapper assures him that he is convinced of such a step.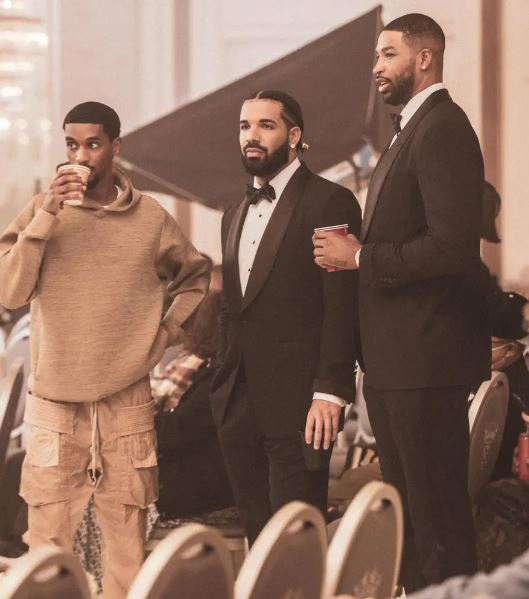 He then stands at the altar ready to say "YES" to his 23 future brides. While swearing, he does not forget to put rings on you.
They then go to the big party and during that time Drake goes down to the dance floor with his 23 young wives, who each pose for their wedding portraits.
  The artist has released the seventh album with a total of 14 songs, among which there are many collaborations with well-known artists.