After being bullied for a long time by the neighbor's son, the 6-year-old is set on fire. From this, the boy escaped fortunately but with very serious wounds. The victim's mother says the bully's family gave him a ridiculous excuse.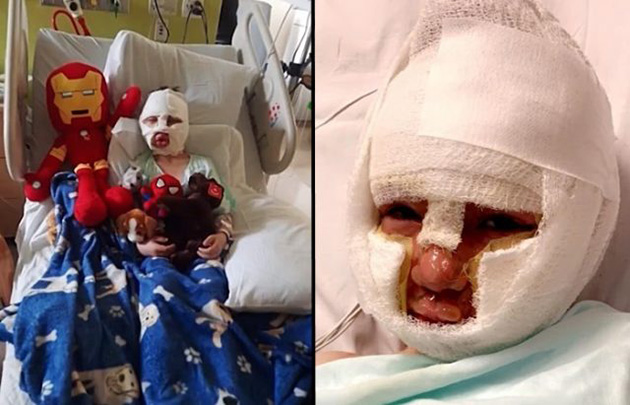 A mother desperately seeks justice for her young son Dominick Krankall who was barbarically burned and nearly died. Despite the critical boy's condition, the aggressor's family did not seem to call all of this a very big problem.
The boy's sister Kayla Deegan tells that he was playing outside when he suddenly heard screams and when his brother came in he could not believe the horror he saw.
"As soon as he walked down the stairs, the bully called his name and lured him over around the corner, and in a matter of seconds, he came back around the corner screaming, saying, 'Mommy, they lit me on fire,' "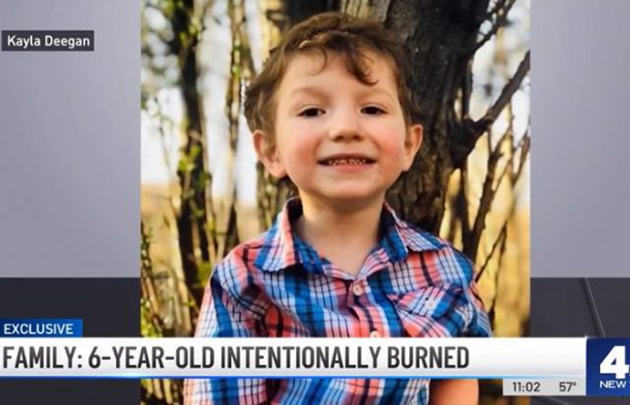 The 8-year-old neighbor had entered their yard mocking his brother. He had taken petrol and a lighter with him. Dominick called to him to approach. When he approached he threw gasoline in his face.
"What he did was pour gasoline on a tennis ball, took a lighter, lit it up, and just chucked it right at my brother's face – and then ran away from him and watched him burn," Deegan said.
Dominick was immediately taken to the hospital where he had third-degree burns to his face, head, and legs. Doctors said the boy was lucky to have survived the incident. The family felt very bad at the moment when the other bully's family did not bear any responsibility for the act committed.
Dominick's mom, Maria Rua, explained that the bully's family has laughed off the attack as a "joke," claiming that the 8-year-old is completely innocent. Then the other children in the other houses light up through the cask windows to mock her son's condition.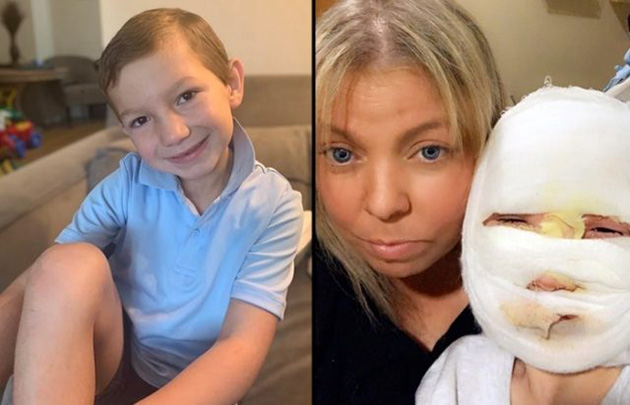 Rua wrote that "the mother of this child refuses to admit her child did something wrong to my baby, who could have burnt to death if he did not know how to stop drop and roll. I just ask for all the prayers for my Dominick right now to help ease his pain no child deserves this and the fact that this family is taking it as a joke n lighting lighters in the window as investigators are at our house is sickening. "
A GoFundMe account was opened to raise money for the boy to leave that bullying community. For this $ 570,000 was raised in an effort to get justice for Dominick Krankall.
Since that day Dominick has had a tremendous improvement. But he is still afraid that the bully will kill him.
Let this historic serve to raise awareness of all bullying families about the impact their children have on victims.