Darrion Cockrell has become an inspiration to many people. He had a very difficult childhood and became a member of a gang before he was 10 years old.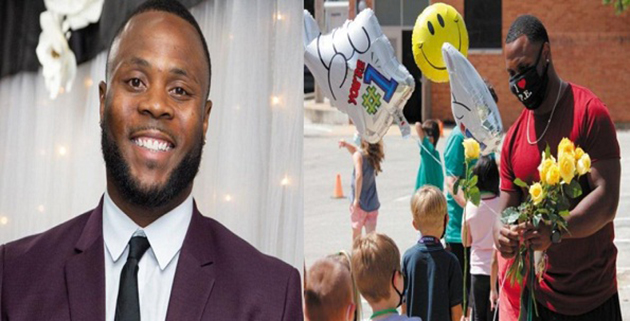 But his life changed for the better and he was elected Teacher of the Year.
In childhood, no one taught him the renaissance of education so the only possibility was a gang. Ai says "We were just already in it because of our family. I did not care about books. I had to go home and figure out what I was eating. I had to figure out if my lights were going to be on.
At that time he did not have a house, he stayed with relatives or in Foster. After his grandmother lost custody his counselor, principal, and teachers struggled in court to allow him to stay at school. After all the struggle, his football coach and wife brought him to their home.
He lived with them until high school. After a few years, he received a degree from the University of Missouri-St. Louis. Now. Cockrell became a teacher who impart education, and discipline and guide his student with empathy.
He now works as a physical education teacher at Crestwood Elementary in St. Louis. Louis County's Lindbergh School District. Cockrell is chosen as Teacher of the year by the Missouri Department of Elementary and Secondary education.
According to the school, he can make children smile. He also makes wonders with them. He said, "Physical education is just as important as social studies and science and math.
As long as you understand those building blocks of fitness and health and taking care of yourself, then you can do anything you want in the world. "