The 42-year-old from England, Ales Lewis, has shared his experience after being affected by a dangerous bacteria. He reveals that it all started with simple flu: the common seasonal fever.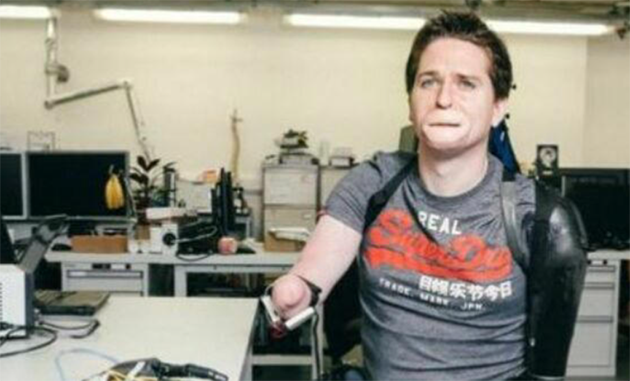 Alex believed he was suffering from the classic autumn sickness. However, in November, his life took a tragic turn, and now, unfortunately, his face is disfigured and he no longer has any limbs.
Although he caught a fever, Alex was not worried because he thought it was a seasonal illness and normal. However, when the temperature started to rise excessively and could not be reduced by any medicine, Alex's family began to worry.
He was in agony for 10 days. When the fever subsided and he woke up, he realized that his skin had turned purple: He had a severe infection. Although he ended up directly in the hospital, it was in vain. Alex's limbs were amputated and part of his face was reconstructed, which was disfigured by the killer bacteria: Streptococcus A, according to Il Mattino media.
Alex realized too late what was happening inside his body and unfortunately underestimated the symptoms. If caught late, the bacterium can have very serious consequences, as in the case of the 42-year-old Englishman.
For this reason, Alex appealed to all parents of young children: If they get the flu, never underestimate it, but do all the necessary checks. Keep your children away from what happened to me.