Maybe not all of us are KFC clients but some of their employees have saved lives.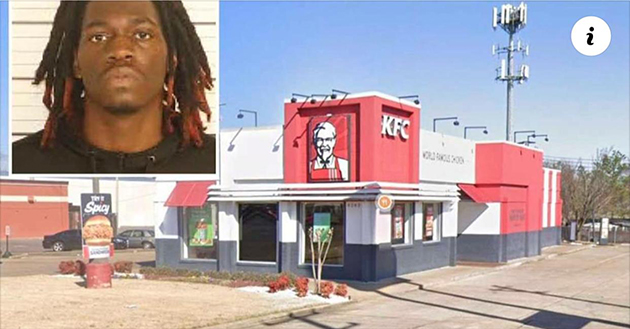 A KFC employee in Memphis helped rescue a kidnapped woman. But how?
She left a note asking for help. The employee immediately called 911. He said it was a man forcibly holding a woman. The employee also gave a description of the two persons. He then handed over the note given.
The description he made corresponded to Diego Glay whom the police managed to track down. He refused to cooperate with them initially being arrested.
The woman was being held against her will. Even though they were in a relationship, he could hardly hold it and it was very abusive. Glay had hidden her phone and she had tried to escape several times.
Glay had also hidden his phone. Mr. Glay will appear in court on 1 June and his bond has been set at $ 35,000.00.