Master P has worked hard to reach where he is today. The only thing he wanted was to get out of poverty and get his family and siblings out of there.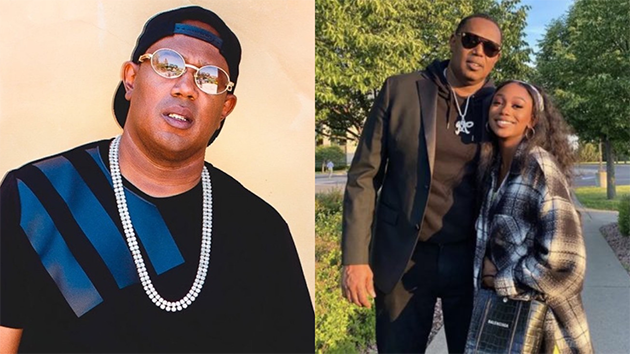 With the money he inherited from his grandfather, he founded his label No Limit Records. Master P would go on to become a massive star and make stars out of his siblings Corey "C-Murder" and Vyshonne "Silkk the Shocker" Miller, in addition to discovering Mystikal and helping Snoop Dogg during a career transition.
His children follow the path he starts. Romeo Miller became a breakout star creating many hits and his daughter Cymphonique Miller had a promising career.
With the success of the Master P family, he got the value of 200 million dollars, but he could provide the family with many things. After all this success, his daughter Tatyana started experimenting with narcotic substances.
And her mother Sonya Miller had the same problems as her. This was also the reason for the divorce because she used drugs in front of her children.
At the time of their divorce P told TMZ, "drugs are really killing a lot of families, and I'm not going to let it destroy my family. I don't need to talk about it.
We don't need any judgment, no lawyers. My whole thing is, that she can have it all if she gets herself together. That's what it's about. It's about these kids. It's about our family."
Unfortunately, Tatyana had the same fate as Emma. Her cause of death was not made public until recently. Master P in an interview with Gayle King said "I feel like going to my daughter's funeral, I feel like I went to my own funeral. I don't even want to go to no more funerals."
Master P said that this was a blow to him because even the money he has cannot bring her back. "I feel like you never know. Like you think we've been going through this for nine years so you think, 'oh you know what she's going to get past this, we're going to go on and live happily ever after.'"