With his death, Nipsey Hussle left a huge void in his family and society. From his family, those who miss him the most are Lauren London and children Kross Asghedom and daughter Emani Asghedom.
A legal battle has been fought for Eman after the death of his father, where custody was given to his grandmother Tanisha Foster. At the time, Foster said her decision was fueled by her financial limitations.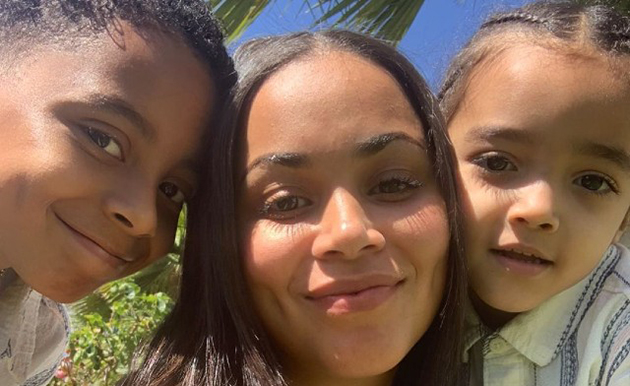 She said that she probably wouldn't be able to meet her granddaughter's needs knowing how she had her lifestyle and left her in the care of Nipsey's brother and sister.
The family did not cooperate much with her and Foster asked for full custody of her daughter.
The opposite happens with Lauren London. She is very close to the Nipsey family and they have been very supportive of her.
Nipsey also played such an important role in Kameron's life that he said he saw his stepfather in a dream and they were both in heaven.
Later it came to light that Nipsey had left the children $1 million each. While Lauren has control of Kross' money, Nip's sister is currently the one with legal authority over Emani's money.
Lauren London is trying to create a peaceful life for her children, full of hope and understanding. Nowadays, Lauren says she finds solace in her kids, her memories, and Nipsey's legacy.
Sean Diddy had given her advice, telling that she should show everyone the pain she was suffering.
"Puff pulled me aside and was like, 'Look, you have shown everybody what it looks like to hold a man down and to love him. Now show them what it looks like when it all crumbles. That's your responsibility.' He's like a real brother."
Lauren wanted to tell the children the news of her passing away and uses other words like transitioned and not dead. She takes the children to church often and to therapy to better manage their emotions.
When the children miss their father, she encourages them to write letters to him. London tells them, "anytime there's something you want to say, you might not hear him, but you'll feel it, and follow that guidance and write letters or talk to him."