A Nigerian family has shared on social media a photo that their long wait ended. Ohhh God of Impossibilities, thank you for this miracle.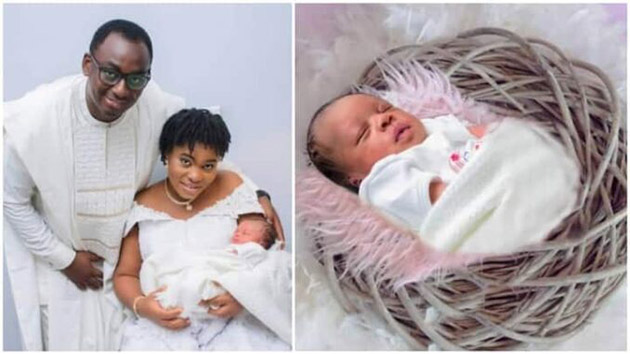 The greatest joy of every mother is her child. This is especially true when you do not have one in your home.
Having a baby is a miracle. Some women find it difficult to get pregnant due to many medical conditions. Also during the gestation period some experiences cases like ectopic pregnancy, uterine rupture, fibroid miscarriages, etc.
The Nigerian couple shared on social media the testimony that God heard their prayers after 12 years of waiting.
The latest mom while sharing her testimony on social media, in her words she wrote.
Our joy is full.
God is ever faithful to fail
12years of God's delay.
12years of answered prayers.
Our Shiloh baby has finally arrived.
12years of believing.
God finally showed himself cos he is too good to fail.
They waited for their daughter with the greatest love. Now their home is blessed.