Children often embarrassed adults with their innocent but meaningful questions.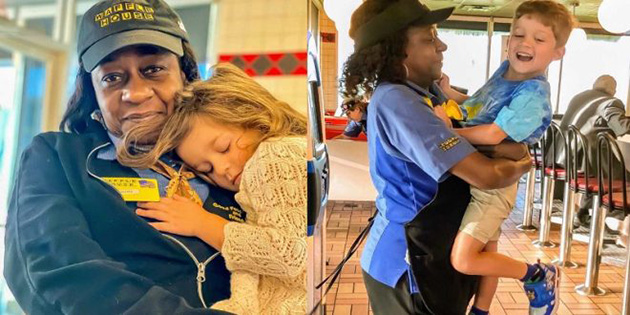 They say what comes to mind without any problem. Holland does the same to a little girl who asks Mrs. Cynthia a special question.
Cynthia works in a waffle house in her favorite restaurant. She has known the girl since she was a child and knows very well what she likes, her favorite raisin bread and apple juice.
They talk to each other and pray together. Holland even celebrated his birthday at Waffle House. Their relationship is very beautiful and full of love.
One day she asked the waitress a question, embarrassing her, followed by a long silence: "Mrs. Cynthia, I want to have da * k skin like you. Why is your skin so dark? "
The girl's mother was embarrassed but Mrs. Cynthia responded with more love by giving her an emerald reply saying "Because God made everyone different! Isn't that wonderful ?! "
Holland approved. He even made the connection with a Disney princess. "But, Mrs. Cynthia — if I had your skin, we could both dress up like Tiana! " Mrs. Cynthia couldn't stop laughing over her little friend's sweet response. "You can dress like Tiana any time, honey."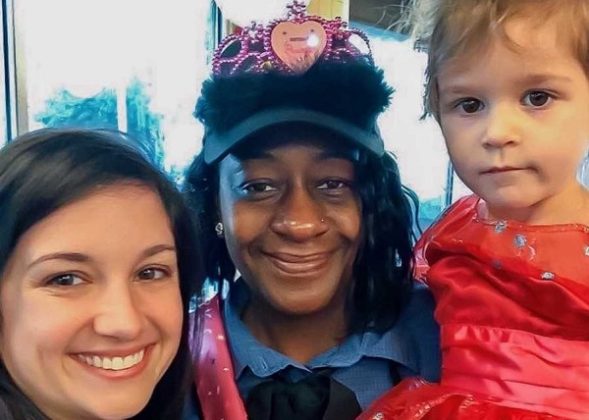 And so the embarrassing question had just gone away.
"My three-year-old daughter sees the difference between a black woman and a white woman. Human beings aren't born oblivious to our differences. And honestly, in so many ways, pretending these differences don't exist is an in * ult.
What we all need to do is teach the children that God has created us all and that each of us is special. We should always talk to them because children see and understand everything.
She did not want to hurt anyone with the answer by saying a wrong word but just wanted to teach the little girl that skin color does not matter. We must always see the beauty that is within the human being and not the external appearance.