On a typical afternoon according to his parents, Jeffrey Taylor just 7 years old was very upset when he returned from school.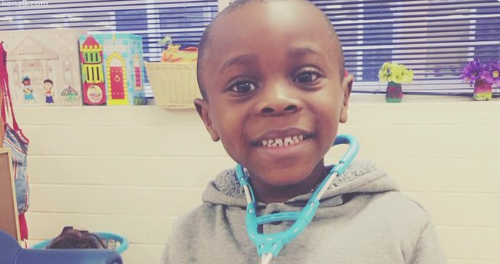 When he returned he told his mother that he did not want to go back to school. "What's the matter with you? Is it true that today is the last day of school? Aren't you supposed to be happy? Isn't it (Christmas) break? " According to WTOL11 News, his mother stated.
"I should," he remarked to his mother, "but I'm not pleased." I'm ready to leave school. They are deafeningly deafeningly deafeningly deaf. They aren't fond of me. "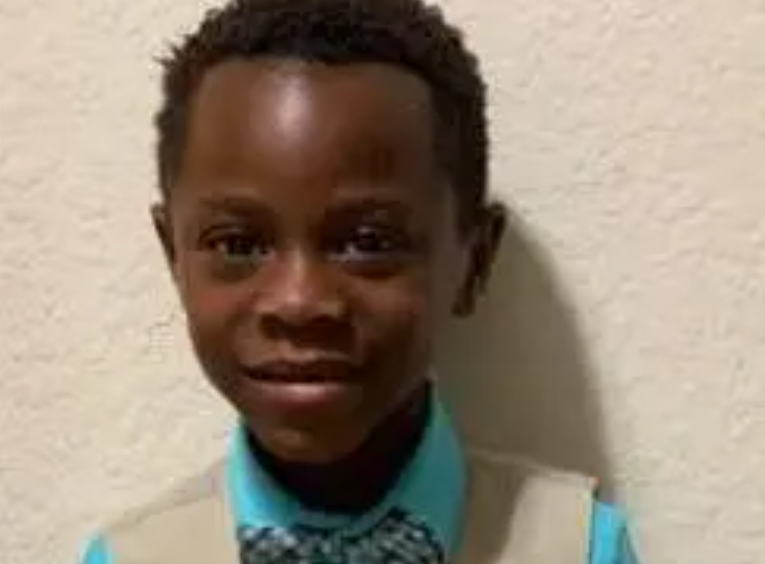 After Jermaine and LaKeisha Chaney kiss the seven children er say goodbye Jeffery found his mother's pistol in a bible case under her bed and shot herself.
The parents decided to share this story to make others aware.
The parents say that according to the boy a few days ago he had told that others address him with the words "N-word," "Blacky," "snaggletooth," and "ugly." "No matter what I said to him the day before on Friday, it was not enough because he was already broken, "LaKeisha added.
One day the other children destroyed his boots and shoes. His table at school during a meeting with the parents where the mother had the container noticed that it was placed separately from the others. The school said the reason is that he was the only Black person in the class. According to teacher Jeffery, he had problems with other children.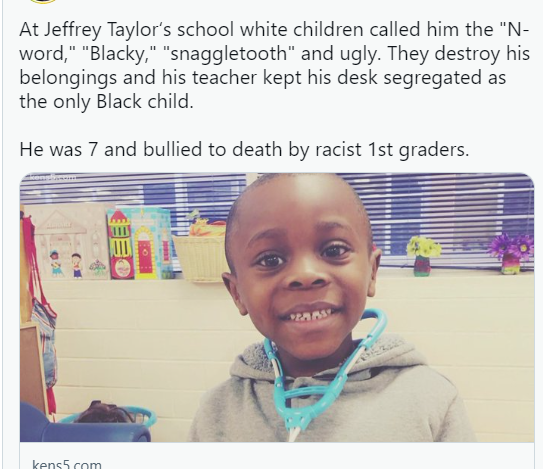 "All I could do was scream," his father recalled of the horrifying moment they discovered their sweet boy dead in his room. "I just screamed at my wife and ran back out."
"I went right to the room," LaKeisha added. My baby was resting there, as he usually is. However, when I turned to the left, I noticed my gun. And I noticed that my baby's face was covered with dry blood. "
The parents said that they were trained to use weapons and that the children did not know how to use them. Police, meanwhile, have taken the school under investigation. "We are concerned by the charges, as any kind of bullying, harassment, or violence is handled seriously and is dealt with by state law, board policy, and District protocols."
All schools should have tolerance for bullying. He was only 7 years old and there are still many questions about his death.
We comfort the family and the loss and let the little boy rest in peace.