A little girl returning home with her puppy Corgi discovered something. His talent in song.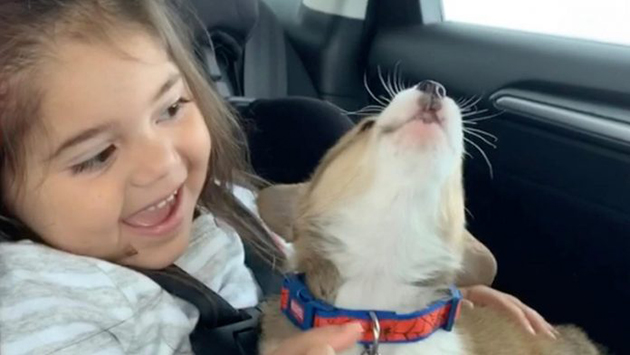 While he was returning home, his parents turned on the radio and played music.
Frank Ocean's "Self-Control" played and Odin started to howl to the beat of the music.
Charlie-Jo and Odin started very happily howling both with each other. They hugged each other tightly.
Parents posted the video on Facebook where people adored it. This pattern video will give you a smile on your face.