Mike Tyson is one of the greatest boxers in the history of this sport.
The former boxer from New York went through a difficult childhood that was later projected into his performance in the ring.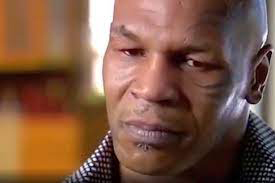 However, it also affected his life outside of sports.
Recently, one of his many controversial episodes aired when he attacked a passenger while traveling on a commercial airliner. He was asked about this in an interview with NORE and DJ EFN on Drink Champs writes Marca.
"Even though no charges were filed and I was morally right, I should not have touched him," explained the former world champion, who expressed remorse.
The painful truth
In the same space, "Iron Make" made a harsh story about his life outside the ring.
"I am addicted to drugs and alcohol," he said.
Tyson's problems are not new and it is something he wants to solve, but one of his biggest enemies is his aggression and wit.
"I know a lot of great people, but they are not good people. "I want to be a good person, Pray for me"
Changing mentality
The former boxer's destructive character once wreaked havoc on his rivals when they entered the ring, but now he says this is after him and his biggest aspiration is to change the way he is after retiring forever from the sport he is so passionate about.
"Now those days are gone, it's empty, I'm nothing. I am working to feel the art of humility. "I do not want that person to go out, because if he does, hell comes with him," the former world heavyweight champion in the 1980s reflected.
We wish that the addiction will go away as soon as possible and find the way to God.