His daughter said, "My dad is my world. He is my friend… he is the best dad in the world."
Doa Ignacia married a boy named Pablo. She was very happy until she realized that something was wrong with her son. "I quickly realized that my son, at an early age, wasn't growing much."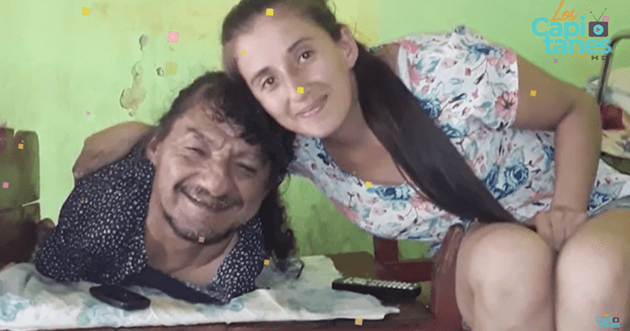 She and her husband went to the hospital where the doctors did nothing about his illness. Ignacia said, "He was in the hospital for two or three months, then he [the father] brought him back just like when they left."
Pablo was born with a disease that prevented his legs and hands from growing. Regardless of this, his mother always stayed by his side. When he grew up, he would need a wheelchair, but his mother raised him thinking that he would be the same as the others.
Ignacia had raised her son full of love that gave him a lesson on how to raise his own daughters when her mother ran away. The woman he had loved so much abandoned him, leaving him with his daughters where the youngest was 4 months old.
Despite all the difficulties, he did not give up on his daughters and raised them with care and love. Today they are 20 and Elida talks about her father full of love.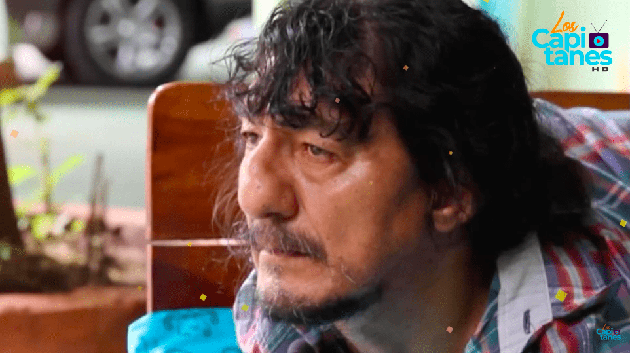 She said, "My dad is my world. He is my friend… he is the best dad in the world."
Elida says that even though he has never been to school, he is very smart. Admiration for him knows no bounds. She also left her life in Argentina to take care of her father because her grandmother can no longer do it because she is too old.
She inherited this compassion from her father. Would you do such a thing for your parents? Share your comments with us on Facebook.