School is one of the most important institutions that a state has. Unfortunately, there are also children who are bullied in these institutions. This is because they are not very good at making friends.
Cassandra Ridder, a mother with a crying 12-year-old son, Brody, met a challenge. This is only because Brody has other interests than normal children, such as shaku and fencing. But this is not the only reason he is taunted.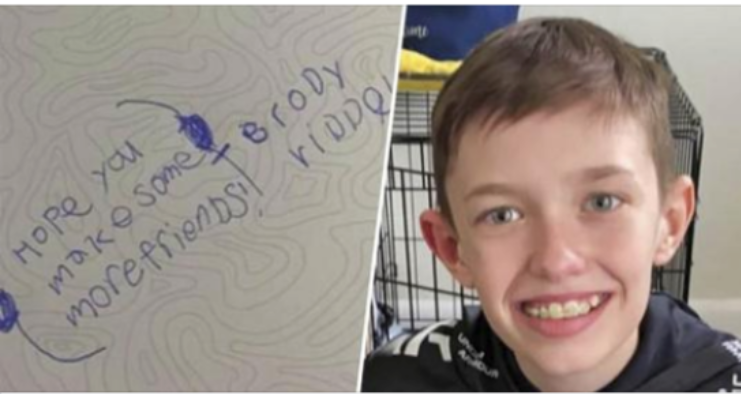 As Cassandra picked her son up from school one day she asked him about his yearbook as the teacher told her students would be bringing yearbooks home.
The boy's eyes filled with tears. Nena was worried and Brody told her what had happened. There was nothing written there except the word of the teacher. Brody had asked all his friends to send him a message but they had not accepted.
Brody wrote a message himself which said: "Hope you make some more friends – Brody Ridder."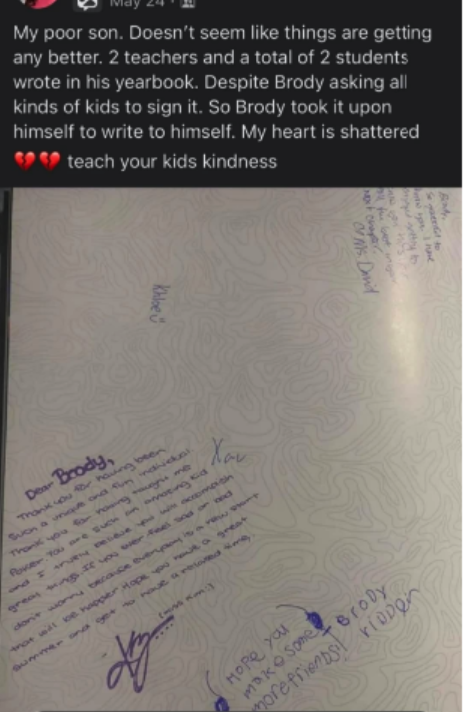 Cassandra took a picture of Brody's yearbook and shared it on the Facebook group with other parents from his school.
"My poor son. Doesn't seem like things are getting any better. 2 teachers and a total of 2 students wrote in his yearbook. Despite Brody asking all kinds of kids to sign it," she wrote on the Facebook page. "So Brody took it upon himself to write to himself. My heart is shattered. Teach your kids kindness."
The next day, Brody called his mother and told her that his notebook was filled with notes from his friends.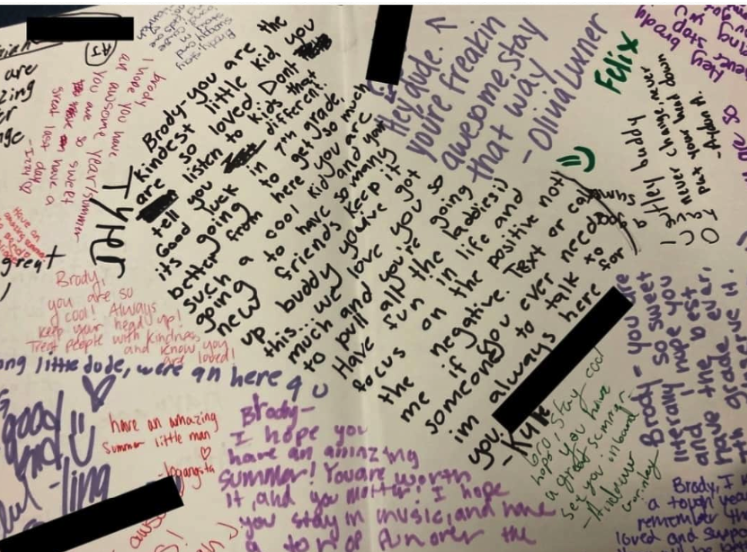 Some of the messages were: "Hey dude, you're freaking awesome. Stay that way."
"Brody — you are the kindest little kid. You are so loved. Don't listen to the kids that tell you differently."
"Brody — I hope you have an amazing summer! You're worth it and you matter!"
"Hey buddy, never changes, never put your head down."
Brody was over the moon because he made so many new friends and he is really looking forward to the next school year.