A father expresses concern when he goes to pick up his daughter from daycare and she was shaking. Then he saw the signs and immediately asked for answers and they were not satisfied with what was told.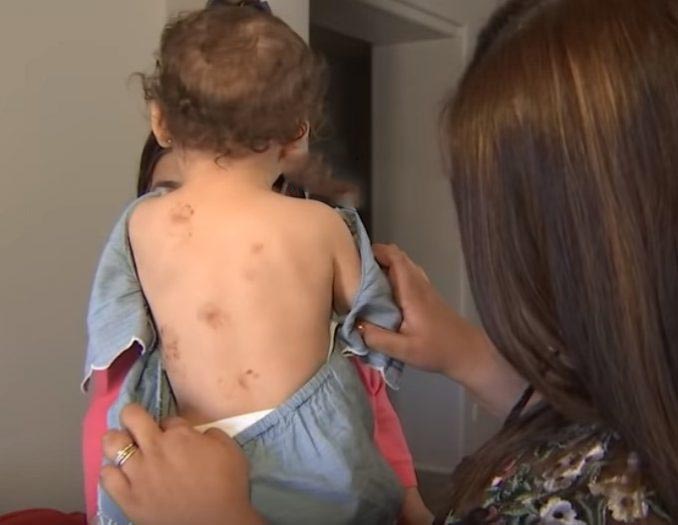 Rylee Umsted picked up his daughter Mila from Daycare and saw that she was shaking and her body was full of scars. His daughter had been bitten eight times leaving marks all over her back.
Rylee and Rocio Enriquez Umsted immediately sought answers to what had happened to the girl when she was at Sunrise Preschools in Maricopa, Arizona, but were not convinced.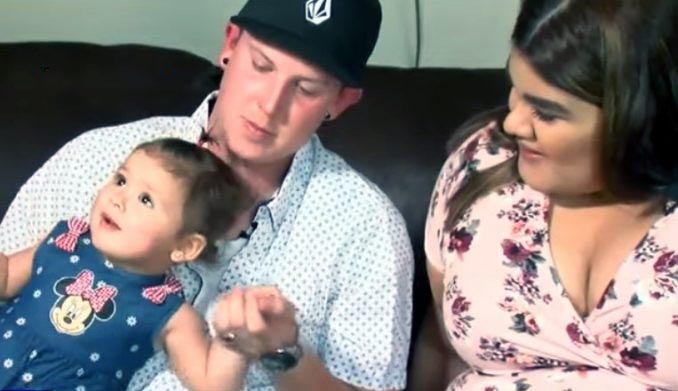 They said the girl had an incident just 20 minutes before her father came to pick her up. "She told me there were three children in the classroom including my daughter," Rocio recalled. "A teacher was changing a diaper… when another child went on top of her and started biting her."
"One bite mark that you look at you'd be like, she'd be screaming bloody murder. So I want to know if anyone heard a scream, where was management? " Rocio asked.
The daycare said the incident happened very quickly in just 30 seconds. Parents asked to look at the security cameras but it was not approved as a request.
"We do not know what to think because we do not know the true answer," Rylee said. "But there's a video out there that tells the truth," he added. "Sunrise should either have had two teachers in that room or they need different training," Rylee furthered, but it's hard to know exactly what needs to change when they don't know with any certainty what happened.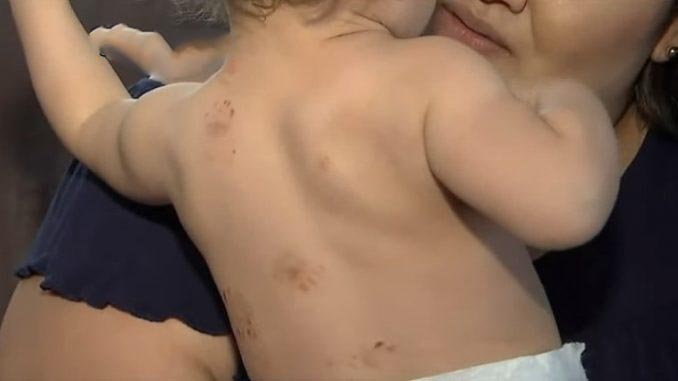 Sunrise Preschools issued a statement to the media saying that child safety is number one for them.
"Sunrise Preschools immediately provided care and assistance to the injured child. We are in contact with [the] parents of both children involved. We are cooperating with the proper authorities and are unable to provide additional details at this time. "
Dana Vela, who is also the president of Sunrise Preschools, says that the employee who was in charge of her has been suspended from work.
Vela confirmed that the incident was captured on video. "A video of the incident confirms the child was injured by another child very quickly and while the caregiver was changing a diaper," her statement said. "This is not meant to excuse the incident but to explain what happened," she added while promising to do better after the "unfortunate matter" provided "some hard-learned lessons."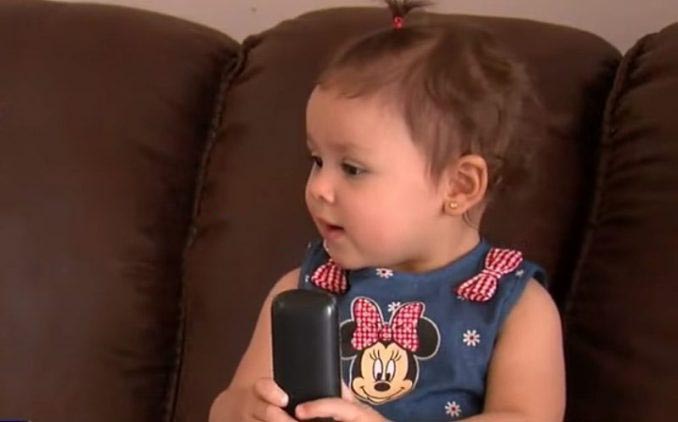 The mother of the boy who had bitten Milen says that her son had done this activity for the first time in the garden because it had happened at home before. Even so, she said the daycare is to blame since biting is "an expected developmental behavior."
It is bearing in mind that the amount that parents pay for the care of their children is very laundry so the care for them should be very good.
What do you think about this story? Share with us your comments on Facebook.