Russel Simmons wants his fans to watch what they eat. He recently said that Popeyes and KFC are "poisoning our people."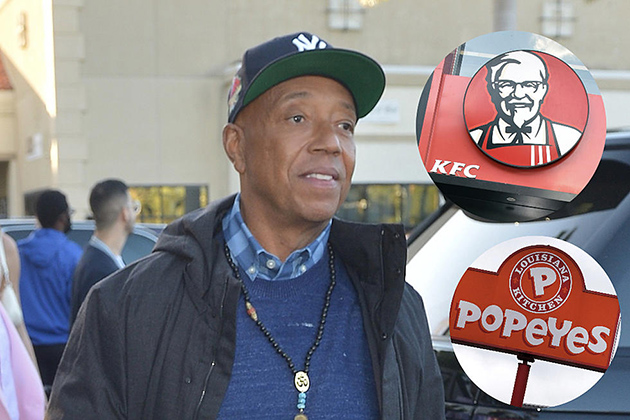 It all started with a Kodak Black comment that KFC liked more than Popeye's Fried's. The South Florida rapper made this comment in a Twitter post.
"I Like KFC Over Popeyes," Yak wrote along with a person shrugging emoji. Someone operating KFC's Twitter account saw Kodak's tweet and replied, "So do we Yak." Kodak responded, "I'm Dead," along with a skull emoji and a cry-laughing emoji.
Uncle Rush did not like this post where he said he wanted KFC more than Popeye and wrote in the comment "Both are poisoning our people," with a crying face emoji. The rap mogul added, "Love kodak black" with a heart emoji.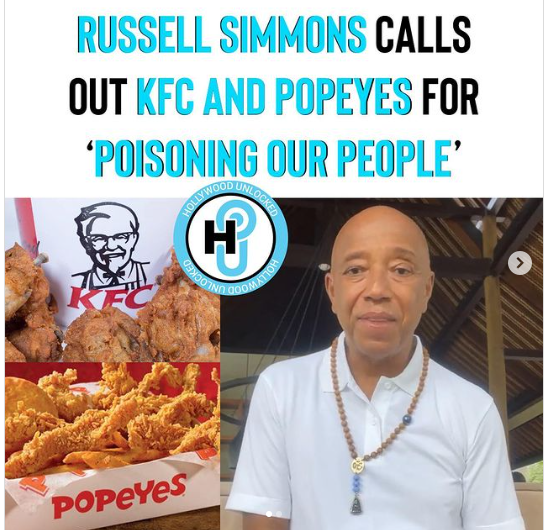 Russell Simons is a devoted vegan for 25 years. Since 1997 he does not consume animal products and does yoga. So this is understandable and Uncle Rush does not like people who consume meat.
In the past, Russell has urged fans to stay away from fast food and become vegan.
Do you share the same opinion with him? Share with us your comments on Facebook.