This poor Calico kitty had several pounds of matted fur on her. Her condition was very serious. Its owner died and apparently the cat was neglected for a long time.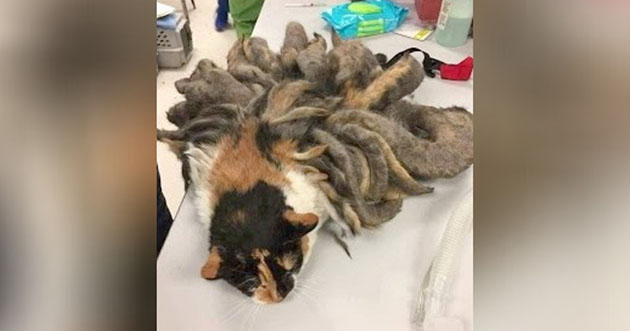 Her fur was like dreadlocks already. Looking at the cat from behind, it looks like a huge tarantula to the untrained eye. Such was this poor cat's condition.
It seems that there were very difficult moments in her life. Imagine having so much hair on your back.
As you can see from the photo, only the head and only a large mass of fur can be seen. The cat looked so miserable so Jenn went to work. She sedated the cat and shaved away.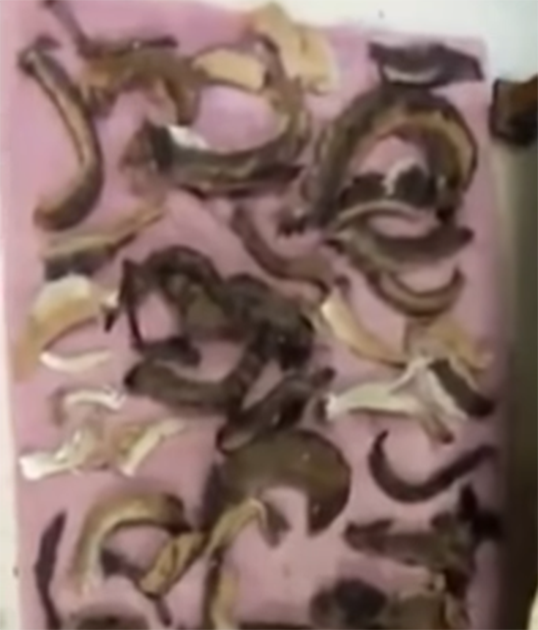 The cat removes a very large amount of fur. All those years of neglect pressing down on her resulted in tentacle-like locks of fur that looked like she belonged in a science fiction movie.