Prom night is one of the most important events in a teenager's life. It makes the transition from one stage of life to another. That night, the only thing they want is to be dressed very nicely and have the night of their life.
Jon is a boy with autism who was going to his prom night. The parents were not sure if they would allow him to participate, but someone managed to change his mind.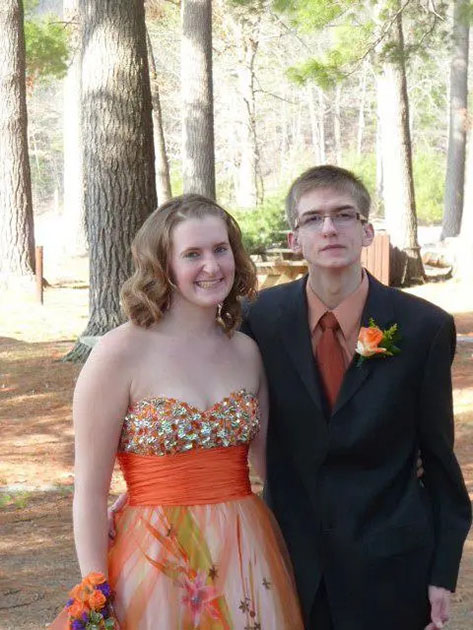 Maddie had met Jon in a school club that aims to bring children with special needs together with normal children. She went to see Jon's father and she had something to tell him.
The father was a teacher in their school. She told him "He's a junior, so it's his prom too. I just think he should have the chance to go." The father said they were happy and honored to have their son go with her.
When the father told the story he explained "During the next couple weeks, [Maddie] asked what his favorite color was (orange) so she could get a dress in that color. She also made reservations for their group (they doubled with another couple) at a restaurant that served his favorite food – chicken fingers and French fries."
He also made news in his post to sensitize for a special reason.
"to show support for special kids like Jon, to show support for groups that promote these friendships, and to remind us all, in a time when we hear about all the terrible things going on, that there are wonderful kids like Maddie working to make other's lives better."
We are very happy that there are young people like Maddie who support young people with special needs, regardless of their characteristics.
What do you think of this history? Isn't it wonderful?