Chris Hemsworth in a recent announcement has announced his decision to temporarily leave acting after discovering an increased risk of Alzheimer's disease.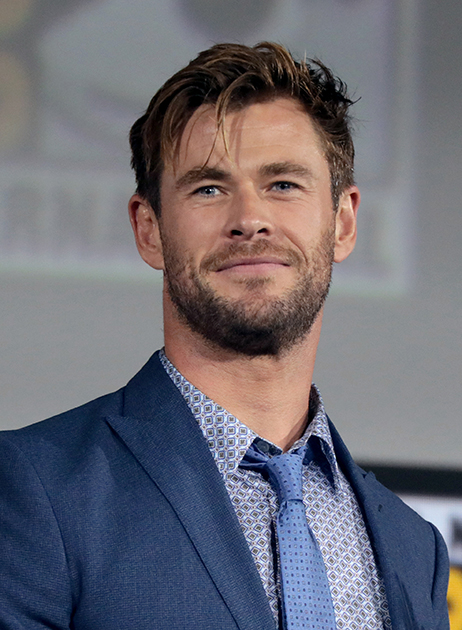 He indicated that after performing several genetic tests during the filming of the "Limitless" series, he had a high genetic predisposition to the dangerous disease.
According to Vanity Fair, the actor has discovered that he has two copies of the APOE4 gene, one from his mother and one from his father, a gene that various studies have linked to an increased risk of Alzheimer's.
Studies say that having two copies of the dementia-causing gene linked to Alzheimer's is estimated to only affect 3% of the population, meaning the actor is eight to 10 times more likely to develop the disease.
About 2 to 3 percent of the population carry two copies of the gene. "It's not that I was handed the resignation", he said, adding that the news he received "caused something in me to want to take some time off".
"If you look at preventing Alzheimer's, the benefit of taking preventative steps is that it affects the rest of your life," he said.
"It's about sleep management, stress management, nutrition, movement, and fitness. It's all the same tools that must be implemented in a sustainable manner."
The Limitless series sees Hemsworth test his body and explore ways to live longer and healthier. He explained that he had not been diagnosed with Alzheimer's disease, but had been warned about the increased risk, the BBC reports.
"It is not a predetermining gene, but it is a strong indicator."
The actor went on to say that the original plan for the series would have seen him get all the genetic test results live on camera, but series creator Darren Aronofsky told him privately after they got the results.
The Marvel star was then given the option to remove any reference to Alzheimer's from the show, but decided to include his own genetic risk of Alzheimer's to improve awareness and understanding.
"My concern was that I just didn't want to manipulate it and dramatize it too much, and make it into some kind of hokey grab at empathy or whatever for fun," he said.
Hemsworth also confirmed to the magazine that his grandfather has also been diagnosed with Alzheimer's.
The actor will soon be seen in the upcoming sequel to George Miller's Mad Max Furiosa project, which wrapped filming earlier this month.
The 39-year-old actor said that he would take a break from acting after the end of the publicity tour for "Limitless".
He will head to his Byron Bay home in Australia to spend time with his partner, actress Elsa Pataky, and their three children.