State Trooper Brian recalls reaching the top of the mountain and feeling winded. He was surrounded by the green and brown of the trees when he suddenly spotted a pink dot in the distance.
The feeling of losing a child is something unimaginable. Children are attracted by nature to discover new things, this is the reason why their companions should always keep an eye on them.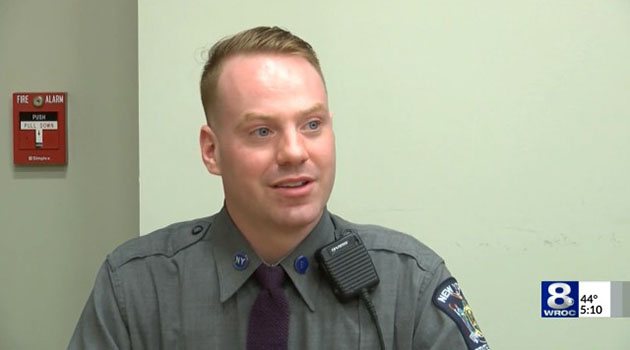 Police were alerted for a 2-year-old girl from South Bristol who was reported missing. The police arrived at the scene and started searching the neighbors' houses. Unfortunately, there was no result.
Also under investigation was New York State Trooper, Brian Hotchkiss. The day was coming to an end and he realized that he should extend his search to the ascent of Mount Bristol.
"It was getting close to getting dark out and getting cold. We wanted to get the search done as soon as we could," Ontario County Sheriff Kevin Henderson told 13 WHAM. However, that didn't prevent the officers from going above and beyond and using even the last ray of sunshine to continue the search, until the day was over.
"I knew I wouldn't be able to sleep at night if I didn't check. I kept climbing and climbing after about 45 minutes of the climb, I looked up to the summit of the mountain and all I could see were trees and dirt,"
Fortunately, this was the best thing he could do. Among the trees was the little girl who was scared.
"My heart just dropped. I was so excited. She hugged me immediately and wouldn't let go. We're very thankful for it," Trooper Hotchkiss said, and added, "I still can't get that out of my head, her turning over and looking at me and throwing her hands up in the air. I'll never forget that,"
Knowing how cases of missing children can go wrong, everyone was relieved by the outcome.