Dwayne Johnson just made his mom, Ata Johnson, the most beautiful surprise. In a set of videos, The Rock captured his mom's reaction to her new home, walking her through some of her rooms.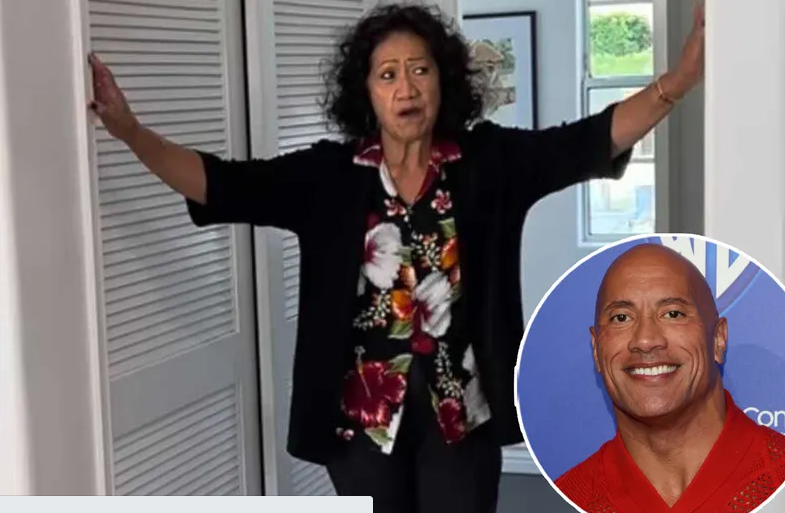 In the first video, The Rock shows his mother her new home. As she enters, she is immediately excited, looking at the rooms and stopping at a family photo.
"When I was a little boy, I hated it when my mother cried," Johnson wrote. "These days, I will gladly accept the tears of joy.
"I surprised my mother and bought her a new house. "It took me and my design team 8 weeks to prepare it, where she could walk through her door for the first time and everything was brand new and a total surprise," he said in the caption of the video.
According to his writing, The Rock made sure to make this house more special, considering the fact that she wanted it to be her last home.
"Everything she saw was brand new and a total surprise. I have been lucky enough to have bought some houses over the years, but this is special as he has constantly told me over these last few years, that after a lifetime of travel, I want this house to be the last. This is my dream. "Mom, there is no greater pleasure than to make you happy – welcome home."
"I always say, if you have a good mother, then you have the opportunity to become a good and caring human being. "Let's give all our mothers a strong hug this weekend and make them happy," Johnson wrote.
In another video, The Rock shows his mother the "Smackdown Room", a room she loves but hates, a room she has filled with memories of her son's long career.
In her home she always has her "Smackdown Room" where she keeps the most beautiful rock achievements and items, but over the years they are full – so for her new home, I made these accessories beautifully constructed and I added some memorabilia items – posters, Miami University game balls, movie awards, championship titles, etc., "he explained.
"This is her favorite room to bring guests and it is my least favorite," he said, adding that he does not enjoy a space with all his accomplishments.
"The truth is, when I am in this room that she has created, they have such a positive and beautiful energy. Always a good reminder for me to never forget where I came from and to always be grateful. "Welcome home mom."