Not all people think that being a policeman is a difficult job. They must often be alert to what happens around them. This means that when they are negotiating they should be careful because they can face aggressive people.
A Dawn County police officer in Georgia never thought something like this would happen to him. He had taken a homeless man for a ride and had given him money leaving him at a gas station.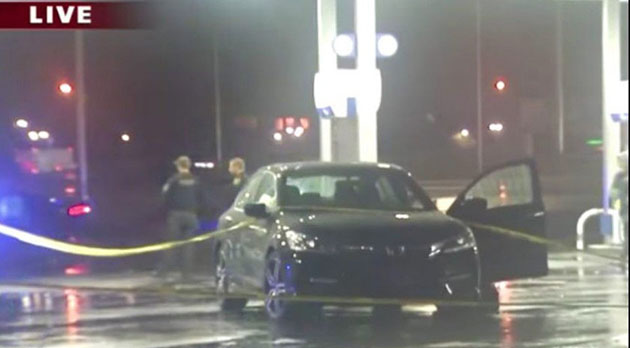 Then the situation became worse.
The man became aggressive when the policeman asked him to give him cash. He reacted violently by punching her in the face.
It came as a surprise to the policeman because he didn't think that his kind gesture would lead to such a reaction. He suffered wounds on his face because the homeless man kept hitting him.
Fortunately, a female bystander was present. She saw the aggressive guy punching the police officer in the face. She hurriedly exited her car and fired a firearm that she was legally carrying.
The gun made the homeless man leave. A second round was fired at the homeless man by the female bystander as he ran away from the site of the brutal crime. In the end, at least one of her shots hit the suspect. And Sgt. Harkness is incredibly appreciative that she intervened to assist him.
The police are always grateful to the people who give help regardless of the circumstances. SHERIFF JEFF JOHNSON TOLD FOX 5 ATLANTA, "I TRULY BELIEVE THAT SHE'S A HERO." I THINK SHE MAY HAVE SAVED THIS OFFICER'S LIFE. HOW FAR THE SUSPECT WOULD HAVE GONE WITH THE ASSAULT IS UNKNOWN TO US.
Meanwhile, other people who were present made it possible for the homeless person not to run away from the scene. The policeman would not have been saved if the woman did not have the authorization of the weapon.
Would you have done such an action? Share your thoughts with us on Facebook.