A woman who was getting married in the church received a phone call and left immediately without saying a word. The groom was surprised, but when he learned the reason, he forgave her. What the woman did was unique.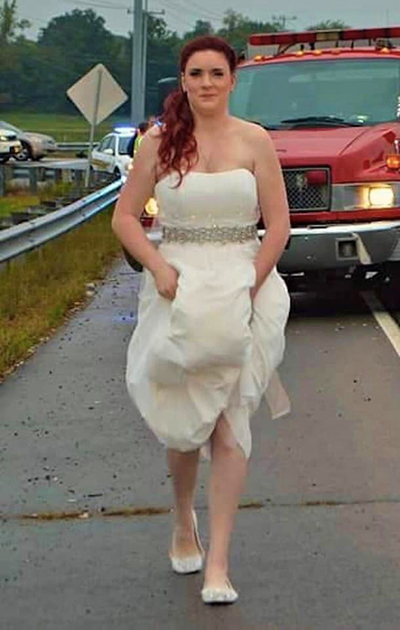 A bride walking on the highway went viral. Sarah Ray, the bride, is a paramedic from Tennessee, USA. She was marrying Paul at the altar in her most important moment.
She received a phone call telling her that her grandmother and father had an accident not far from the church. The bride immediately left as soon as she found out about this.
Sarah rushed to the scene and was thanking God for exchanging heels with ballerinas.
Fortunately, her grandmother and father were in good health and the ceremony continued again.
We admire Sarah. Would you do the same thing like her?