The family of 14-year-old Tire Sampson just had a very difficult day. After burying their son they accused singer YK Osiris of not keeping his word. He had not paid for his funeral.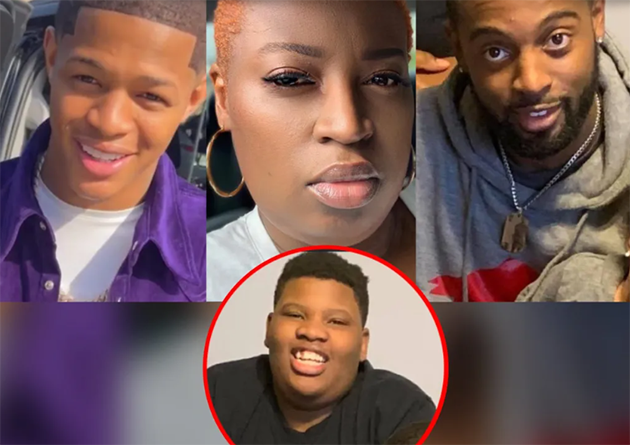 Their brother wrote on Facebook "YkOsiri or whatever dude name is canceled. Used Lil bro for pure clout. Didn't pay a dime but told the world otherwise. Even posted a fake screenshot of a GoFundMe donation. Stop pretending you care about giving back to the community just to get your sales up. Lame as hell. "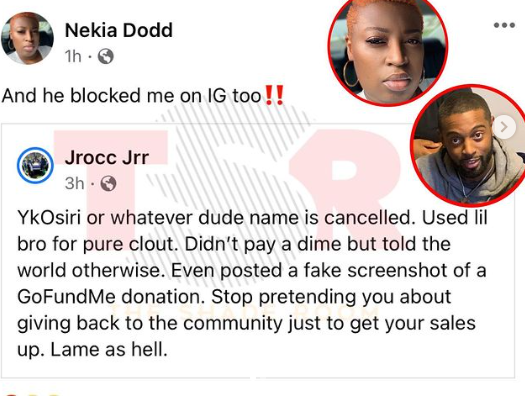 The boy's mother even adds that the singer has blocked him on Instagram. It was not long before the singer's sister jumped in defense of her brother and denied the family's allegations.
He shared a screenshot of GoFundMe where her brother had paid $ 15,000. Their brother claims this photo is Photoshop.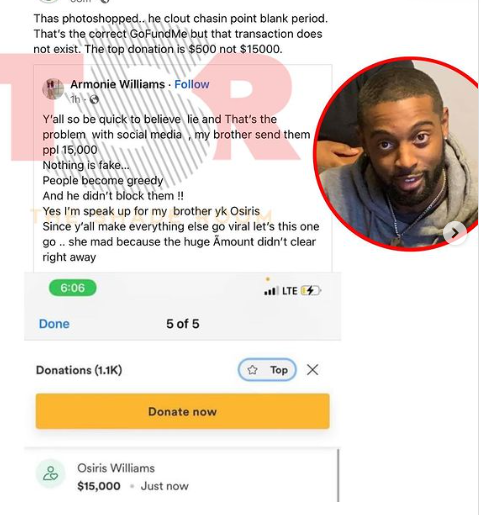 YK wrote in response "The devil is moving." Their mother had a conversation with the singer where she said:
"As of now, no expenses have been paid nor any contributions made! So please do me a favor and use the same platform you used when "you were looking for me" and tell everyone how you did nothing. And please do not show up to my son's funeral! You be blessed! "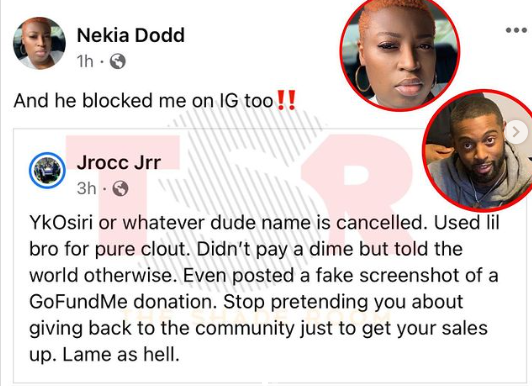 YK also responded to the allegations by showing a Nekia conversation with his name on the GoFundMe account. According to the GoFundMe website, some donations may not appear immediately.
In the end, the singer made the last post where he explained to their family that he had made the right donations. We all support and extend our condolences to them.