Travis Barker's daughter, Alabama, posted and then deleted a photo of the Blink-182 drummer in the hospital. The post on TikTok, which fans took a 'screenshot' before it was removed, showed Alabama, 16, holding his father's hand while he was on a stretcher.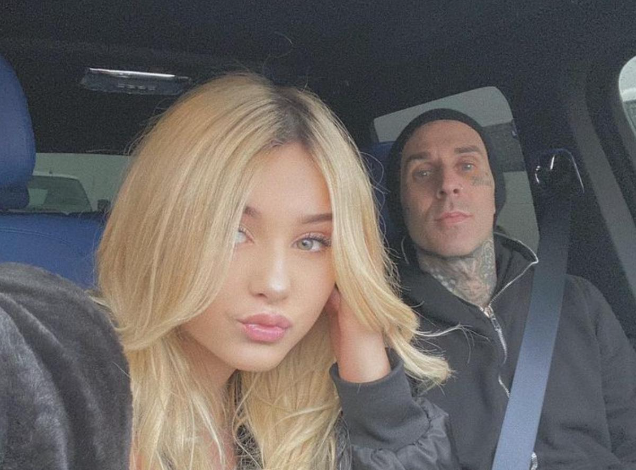 The rock star held his cellphone in his right hand and hospital straps on both wrists, but Alabama covered the details with a heart emoji.
The photo showed Barker's iPhone having dozens of missed calls, messages and email notifications.
"Please make a prayer," Alabama wrote in the TikTok post, accompanying the video with Beach Bunny song "Cloud 9" by singer Paravi Das.
Alabama also posted a status on Instagram urging fans to pray for her father.
The "All the Small Things" performer was rushed to Cedars-Sina Medical Center in Los Angeles by ambulance on Tuesday afternoon for unknown reasons. He was photographed lying on a stretcher while his wife, Kourtney Kardashian, stood by. Also Tuesday morning, Barker wrote on Twitter, "God save me." According to foreign media, the drummer suffers from trigeminal neuralgia.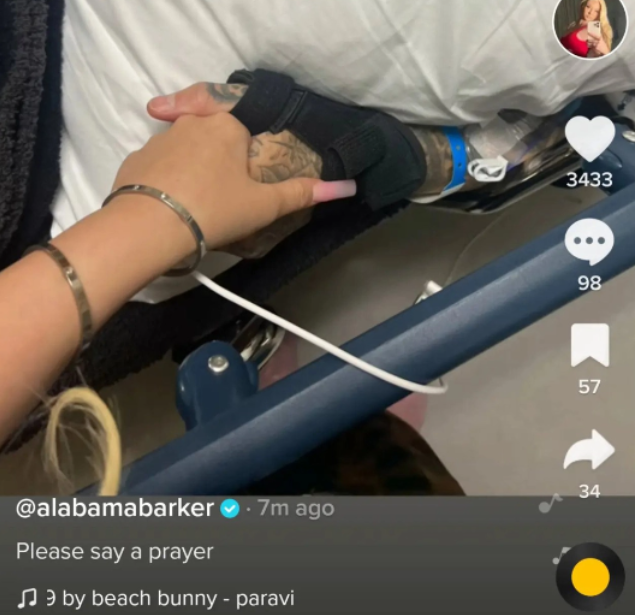 Trigeminal neuralgia is a sudden and severe facial pain. It is often described as a sharp pain or as a blow to the jaw, teeth, or gums.
"It usually happens in short, unpredictable attacks that can last from a few seconds to about 2 minutes. Attacks stop as suddenly as they start. In most cases, trigeminal neuralgia affects only one side of the face, with pain usually felt in the lower part of the face. "Occasionally, pain can affect both sides of the face, although not usually at the same time."