A woman claims to have fallen in love and married a homemade doll – and the couple now has a 'baby' together.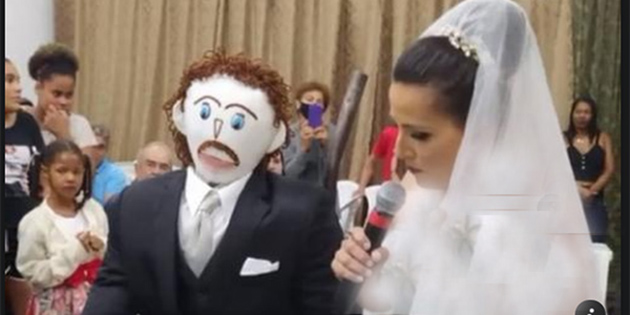 Meirivone Rocha Moraes says it was love at first sight when her mother first introduced her to Marcelo, a ragdoll toy made by an elderly woman.
Her mother made the doll after hearing her complaints that she was single and had no one to dance with.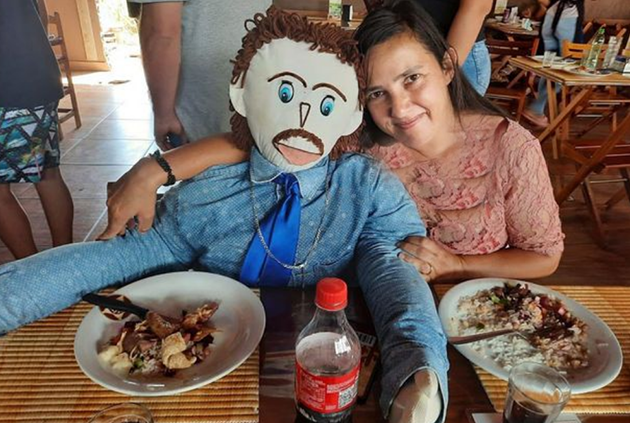 A stormy romance soon followed and the couple decided to get married during a "beautiful" ceremony, with their unique wedding attended by about 250 guests.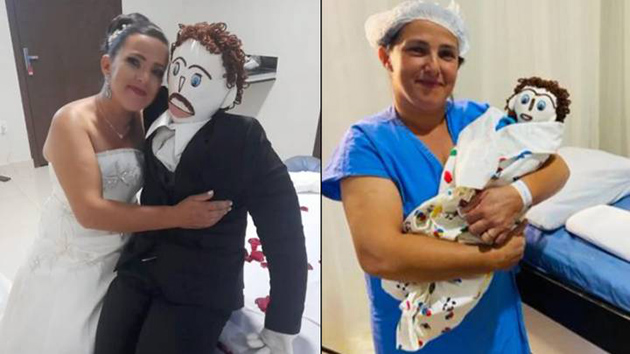 The 37-year-old describes Marcelo's family life as "wonderful", although she admits that her husband may be "lazy".
She admitted: "He has so many great qualities, but the only bad thing is that he is lazy. He does not work at all. "But I am a fighter and I continue to do it for us."
What do you think of them? Share with us your opinion on Facebook.