Kodan Black made a statement to Will Smith and Jada Pinkett. He commented on their relationship during a Live on Instagram.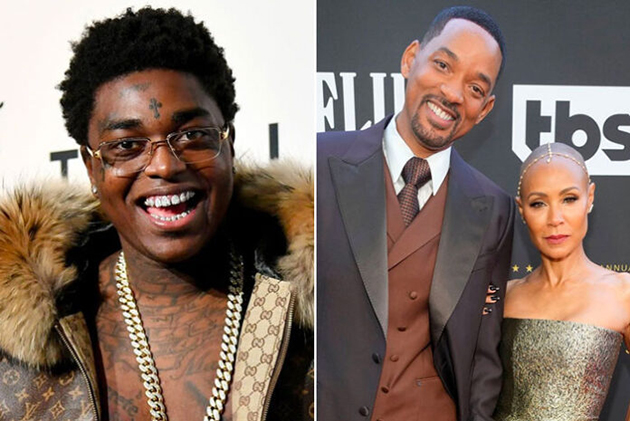 "Jada Pinkett, baby, you were out of pocket. You out of pocket for that shit, "Kodak said before telling Jada to link with him. "Come f ** k with me. That's what you need to do 'cause that shit you doing, that shit you doing ain't real, bro."
His statement comes after Jada said in an interview that she cried before the wedding to Smith. "I was under so much pressure, you know, being a young actress, being young, and I was just, like, pregnant and I just did not know what to do," she said in a clip from her Red Table Talk "Series. "I never wanted to be married."
Kodak defended Smith for seeing what he did for the woman but said he did not deserve it. "You got a ni ** a who loves you, all kinds of shit," he added. "Come f ** k with Kodak. That's what you need 'cause you just on some bullshit. You don't deserve Will Smith. You deserve Yak. You deserve me. "
He then spoke about Jades's relationship with Tupac Shakur "Tupac was not all the way cut, was not all the way gangsta his whole life. The boy went to acting school, all kind of shit, dancing, "Kodak said. "Stop playing Will Smith like that, bro. Will Smith is a stand-up ni ** a, a stand-up man with integrity. "
He even suggested he find someone younger because he has had the same person for 22 years. He also criticized Willow for asking Smith to find a new daughter "Go 'head get you a whole' another daughter, one who gon 'praise you, gon' cherish you. Bitch, you are supposed to be my daughter, daddy's girl. "
Do you agree with his opinion?