A 5-year-old boy from Detroit was executed during a home invasion. A small child named Caleb Harris has been shot several times in the face.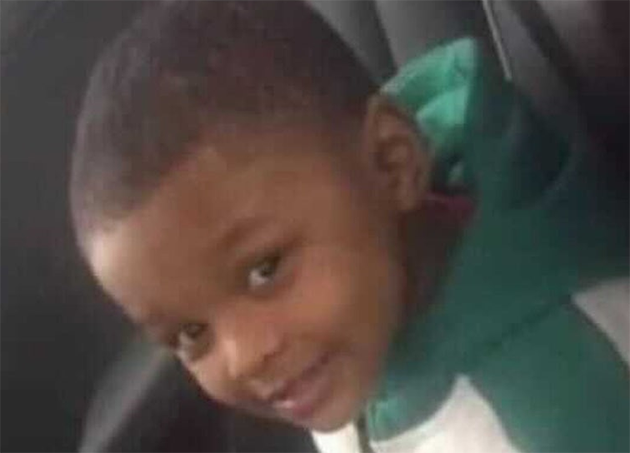 The attack took place Sunday night when his mother Lashon Marshall, 28, and her 32-year-old boyfriend Aaron Benson – described as the boy's stepfather – were also shot dead.
According to the police, a relative of theirs had gone to their house when he saw the back door open. When he entered he found the dead bodies.
"They continued to check the house for additional victims, and unfortunately they did find a third victim, a child, in a deceased room," Police Chief James White told ClickOnDetroit.
Police say the troops had been standing there for more than a day. Following the search on Tuesday, two teenagers were arrested as suspects.
After reviewing all the evidence they were taken into custody but their identities are not disclosed due to age.
"We have high confidence the individuals are responsible for this heinous act," Chief White said. They also think that the suspects have links to the victims but have not yet managed to find out.
Shalesa Floyd, who also lost her daughter-in-law, is trying to figure out who would want to do such a thing with a small child.
"I just want justice for what they've done," she told Fox2 Detroit. "He was only 5 years old and I just want to know why."
"For you to shoot a 5-year-old in the face? Twice? You could have let him go so he could remain and live. To do this – it's like a monster would do this. "
The boy's father who lives abroad is devastated. "He loved to travel with his dad and with his mom," she said. "He was her only child. He's only 5, so he had not much life to live. "
"What mindset can anyone be in that would shoot a baby in the face intentionally?" Gay-Dagnogo said. "You have to be heartless. There is one thing to even score or have issues with an adult but a child? A child is off-limits. "
Caleb would be six years old next Sunday. Let us all pray that they rest in peace.