Antwain Fowler dies at 6 years old. He became famous because his mother posted a video where he wanted to eat.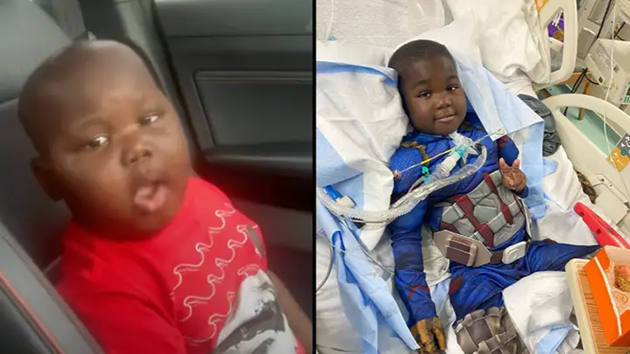 It is a short video that reached 24 million views in two years. The boy had health problems where he has been diagnosed with autoimmune enteropathy when he was one, which is a condition that prevents the body from absorbing nutrition.
In a post on his Instagram, she announced to her followers that she said "The pain in my heart is like no other, why God.
Earlier, a GoFundMee opened with $ 60,000 in donations to pay for medical bills.
With these donations, he has been hospitalized hundreds of times and underwent 25 surgeries. The first four years of Antwain's life was an everlasting fight, and a very crucial experience for his family, "the GoFundMe said.
Let us pray as much as possible all together for his soul to rest in peace. God gave strength to his parents to endure this pain. Amen!