Bridger Walker was at a friend's house with his one-year-old sister. They were playing outside in the garden where there was also an old German Shepherd mix dog.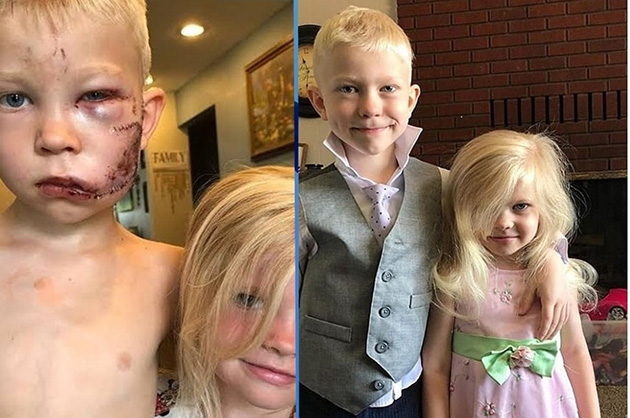 Immediately the dog approached to bite them. The 6-year-old boy according to the parents jumped in front of the dog. That is because he did not want the dog to bite his sister.
The child was left with a very large mark on his face. He needed a lot of surgeries because there were 90 stitches.
The boy said "If someone had to die, I thought it should be me,"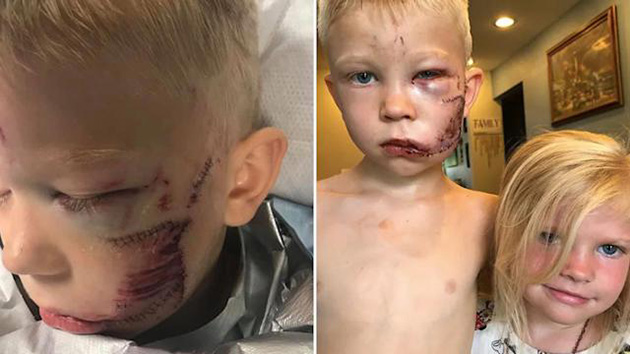 These words have remained in the minds of everyone who has heard them. Parents say he has no problem with the sign. He is even proud of it.
When asked if he wants to remove it, he said no. "Bridger thinks of his scar as something to be proud of, but he does not think of it as a symbol of his bravery. 'I was a brother, and that's what brothers do,' he simply believes. It serves as a reminder that his sister was not wounded and is OK. "
Nikki Walker showed everyone her nephew's gesture. He considers himself a superhero. One day he said, "I'm contacting the Avengers and other heroes to inform them of this new addition to their ranks."
The post also featured celebrities including Ironman's Robert Downey Jr. and Captain America's Chris Evans.
Dr. Dhaval Bhanusali a dermatologist writes "We still have a little more work to do on the superficial, redness aspect of it, but structurally everything looks so much better." After hearing the boy's story he decided to treat him for free.
"' When Bridger's in junior high or high school, I want this to be a story he tells, not a memory he has to replay every day, 'I always told Robert. And I believe we will find ourselves in that circumstance, "the generous doctor remarked.
Bridger is a true hero of the modern-day. Please share this story as much as possible so that all children learn to be as brave as Bridger.