An unfulfilled dream always remains despite the years that pass.
In 1952, Martha and Lehman Tucker were married. Despite the fact that they married with so much love for each other, they did not have a wedding to wear a white dress.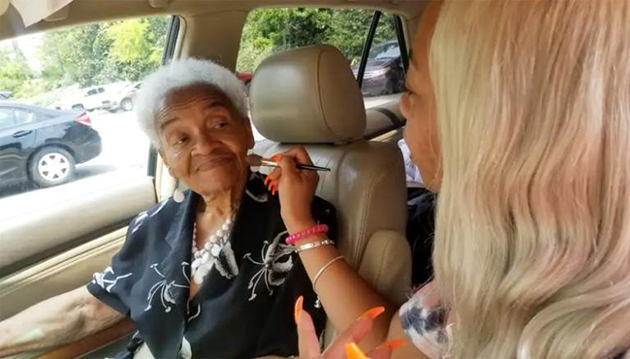 At that time there was the acially segregated bridal shops of Birmingham, Alabama. Throughout their life, she had dreamed of the white dress until one day she shared this dream with her granddaughter Angela Strozier.
Knowing all the difficulties that Martha had gone through, denying the most basic things in her youth, Angela decided to make her grandmother's dream come true.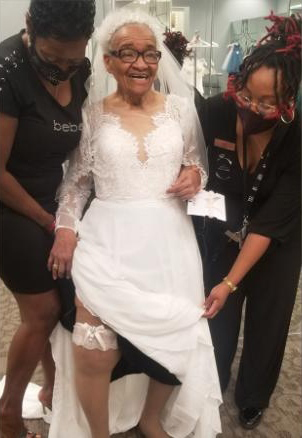 After a day full of secrecy and make up Martha went to find her dream dress with full-length lace sleeves, matching veil, and even a cheeky, charming thigh-high lace garter.
She says that when she wore her wedding dress it looked like she was getting married again. She was shocked when saw herself in the mirror and thought "Am I having a dream?"
"Happy does not really paint the picture of how this made me feel," her granddaughter Strozier says. "My grandma has always been a giver, so to be able to finally give her an experience so dear to her was priceless. Happy is an understatement. "
Unfortunately Lehman Tucker died in 1975. Despite this Martha promised herself that she would wear once before dying her bridal gown. Now that she is wearing it surely her loving husband is looking down on her and smiling at her happily.
We should all follow Martha's example. To realize our dreams regardless of the time that passes.
Long live Martha, and God bless you!