Many people who achieve fame and success quickly forget where they came from and who helped them get where they are.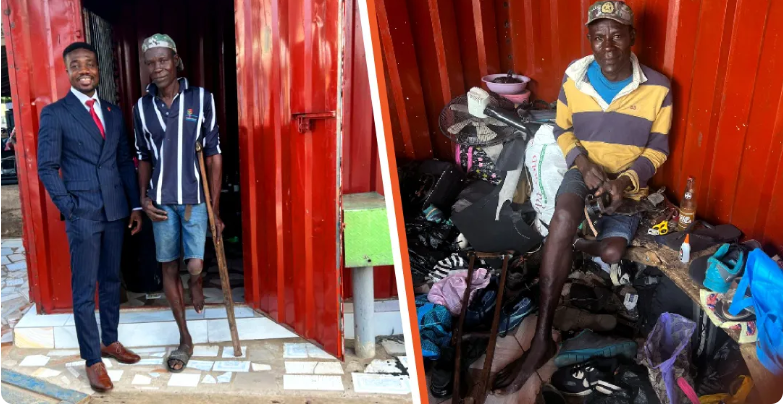 One award-winning marketer and media influencer from Ghana created an impressive career for himself. Regardless of his success, Edward Asare never forgot the moment when his life would change forever one day when he was going to school.
When Edward Asare walked from Kokomlemle, a town in Ghana, to De Youngsters School, his shoes suffered. The footwear quickly became worn and torn on the road, and sometimes Asare was forced to walk barefoot.
One day, when you were going to school, your shoes broke completely and you were holding them in your hand, a very beautiful meeting would happen there. He said:
"This physically challenged man who is a shoe repairer saw me holding one of my sneakers in my hands, called me, and repaired it for me. He did it for free. He didn't collect any money from me."
Asare was surprised because he himself was a man in need and never asked him for money for the gesture he made. He later went a long way in life and became a professional PR, blogger, and publicist.
Regardless of the success, he never forgot the meeting with the man who helped him without any payment. This inspired him to become a better person.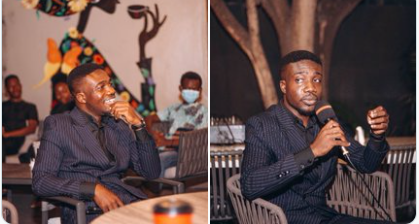 "I never forgot his act of kindness. It has always been in mind. I made a post on Twitter about him, and I was told by someone who stays close to where he used to work that he is still there."
When he found out that the man was still alive and lived in the same place, he went to pay a visit. "I went there to visit him and to tell him how that act of kindness touched the core of my heart. He couldn't remember me because it was over 16 years ago."
Asare found out that he had not only helped her but also other people in need. He never asked for anything.
The media influencer said: "The world belongs to givers. I am grateful, Mr. Ernest Adu Ansah."