Cecile Eledge is a living proof of what a parent can do for their child.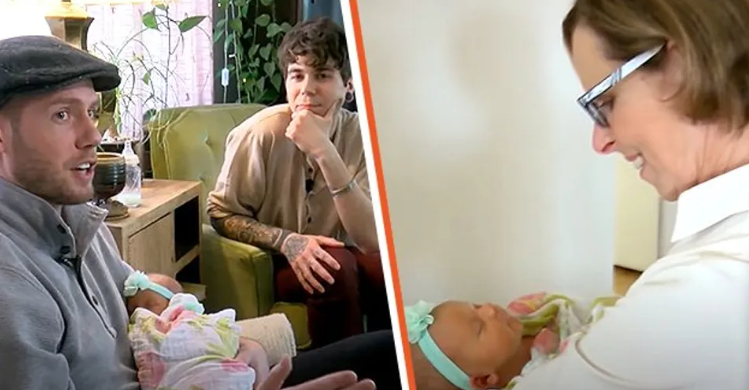 A 61-year-old woman from Nebraska shocked the world by holding and giving birth to her granddaughter becoming the surrogate of her son Matthew Eledge and his husband Elliot Dougherty.
At first, it all started as a joke and the boys' suggestion seemed silly. "Matt would comically say, 'Well, my mom keeps offering, but we know that's not an option,'" Cecile said.
They thought that the doctors would not be able to make Cecile a surrogate mother because of her age.
In fact, the doctors approved that she was healthy and told her she could hold the baby. Many analyzes and tests were done before taking any action.
All family prepared for pregnancy and Lea, Dougherty's sister became the egg donor. Matthews's sperm was fertilized with the egg and the embryo was placed in Cecile.
Fortunately, the pregnancy went well and without complications. She took estrogen supplementation so that the placenta could develop normally. Although this was an unusual thing, the doctors made it impossible for Cecile to complete her mission.
In March, Uma Louise Dougherty was born. She was born at the Nebraska Medical Center in Omaha. Cecile just wanted to give his son a gift like his mother.
After Uma was born the news spread all over the world. Received negative and positive messages. There were also those who offered support with whatever they could.
The family ignored the negative comments, especially from people who felt Matthew and his mom were intimate. To them, welcoming a child was much more important.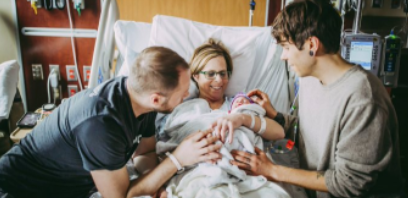 But this was not the first time Matthew and her husband had faced such prejudices. The couple when married Matthew lost his job as a teacher in a Catholic school.
They were also afraid that they would not allow them to have a child. Despite any prejudice, they became stronger with each other. Their child would make them a family they had always dreamed of.