Every fall all parents from all over the world take their children to school in the hope that they will do well In their lessons. But this is not the case with mother Jamisha Harris.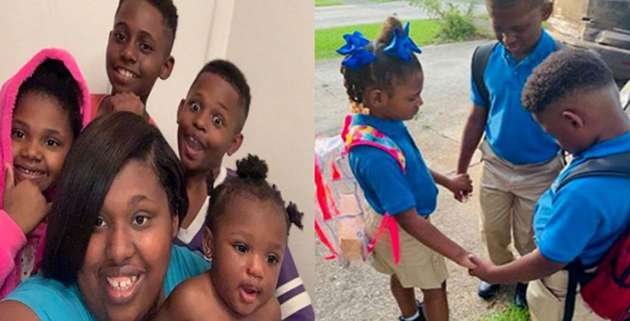 Jamisha lost her apartment, her job, and her husband as well. It all happened just before school started. The three children Eugene Jacobs, 10; Jorden Jacobs, 8; and Emily Jacobs, 7 are set to start their academic year, at Ideal Bridge Academy.
These were difficult times for the family. But a video went viral where children showed the world that even in the most difficult moments one must have a lot of faith.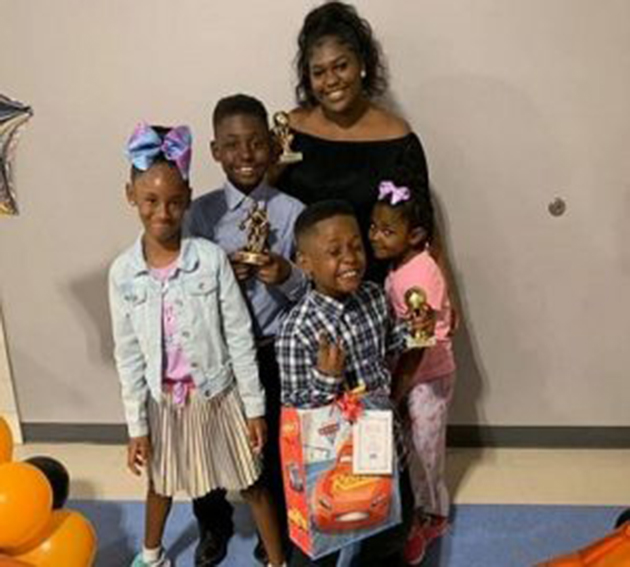 Their mother posted the photo k before going to school the three were holding hands and were praying for the happiness and security of all. Including other children and teachers.
On a Facebook page, she wrote, Dear God, ". "This morning I'm feeling nervous and a little unsure but thankful, I pray for my children on their first day of school. God, I give them to you."
And I ask that this school year you would use every person and every experience and every lesson to shape them into Your image, to grow in them, the fruit of Your Spirit. " In an interview, Harris told that every day before going to school, they pray.
Mother also explains that in all this chaos and destruction all over the world what matters is for her children to learn the power of prayer.