Cam Newton is getting feedback on a se*ist statement that he made on a podcast with Million Dollaz Worth of Game on Sunday.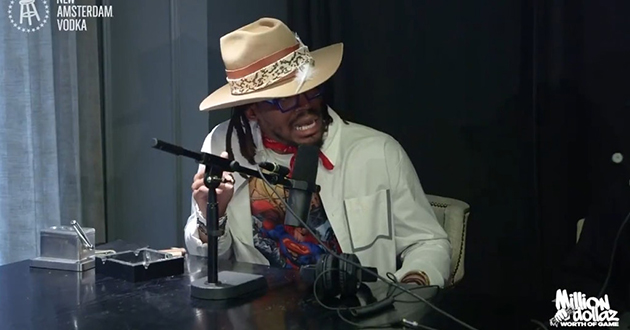 In this clip, he appears making a summary and a description of his family and parents in particular. He describes their close relationship and that they have been married for decades.
"I had a perfect, a perfect example of what a man was in my life by my father. My parents have been together for 36, 37 years now and it's a beautiful thing, "he said. "I grew up in a three-parent household. My mom, my father, and my grandmother. "
According to him, this has made him know the woman very well. Women are generally made to serve themselves and not the needs of their husbands nowadays.
"A bad bitch is a person who's just, you know, 'Girl I'm a bad b — h, I'm doing this, I'm doing that,'" the quarterback explained. "I look the part but I do not act the part."
Women are human beings and not actors. They have their thoughts but they only think about what they want and not their husbands.
At this point, he began to express himself very badly.
"Now a woman for me is, handling your own but knowing how to cater to a man's needs. Right? And I think a lot of times when you get that ascetic of 'I'm a boss b — h, Imma this, Imma that.' No baby! But you can't cook. You do not know when to be quiet! You don't know how to allow a man to lead. "
We still do not know if Newton himself knows how to cook but what he does not know is when to be quiet even though during the show the hosts were watching him anxiously.
Newton says he is a devout Christian. But his life does not tell us so well. He betrayed the mother of his four children with the Instagram model leaving her pregnant shortly before the birth of his fourth child.
This is not the first time he has made such prejudicial comments. On a 2017 show, he commented "It's funny to hear a female talk about routes like, it's funny," he said before answering the question.
Independent women do not seem to appreciate his statement, especially Black Women. They seem to have been Newton's target.
Some have suggested that he should marry a caterer, or maybe just pay for one to follow him around, or simply learn how to make his food.
What do you think?