Mike Tyson finally seems to find some calm from the recent events because he will not face criminal charges after the event on the plane.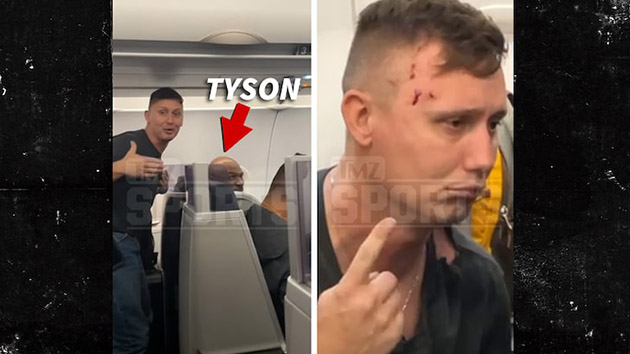 According to the judge, the decision is described as; "the conduct of the victim leading up to the incident, the interaction between Mr. Tyson and the victim, as well as the requests of both the victim and Mr. Tyson "no charges, will be filed against the legendary fighter.
The boy on the plane threw a bottle of water at him and harassed him all the time before the attack. While a witness of the attacked man says that no bottle was thrown in his direction but he was just very excited.
Stephen Wagstaffe, of the San Mateo County D.A., says neither of them like Tyson nor the other man wanted to go to court.
"We thank San Mateo District Attorney Stephen Wagstaffe, the San Mateo County Sheriff, and all law enforcement agencies involved in this investigation for their careful, diligent, and professional work," said Tyson's attorneys, David Z. Chesnoff, Richard A. Schonfeld, and Martin A. Sabelli.
From the moment of the attack, Tyson has been seen appearing smiling taking pictures with fans and smoking weed with Rick Ross and Ric Flair.
What do you think, is the judge's decision right?