"She has been tough, she hasn't lost her faith, and even in the sickest days, she has stayed strong with a smile."
Some people live life with great positivity and optimism. These people are an example to follow and teach us not to lose hope completely.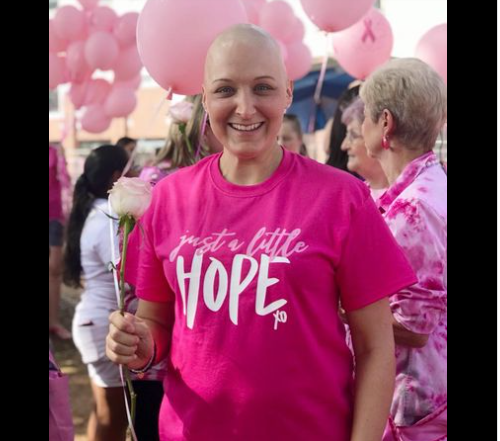 Jessie Rhye Renchy never stopped fighting. She has diagnosed with stage two breast cancer and beat it.
Chemotherapy and drugs were very painful, but Jessie is a fighter and she made it. A bell is rung as a tradition when a person with cancer survives in the hospital. But this time it was something different.
She started singing "Amazing Grace" announcing the victory to everyone. Jessie after pregnancy saw changes in her body that did not seem normal.
Everyone started crying the moment she was singing. You can watch the video below.