The moment you get a wedding invitation you certainly feel good. What if there are some rules to follow within the invitation?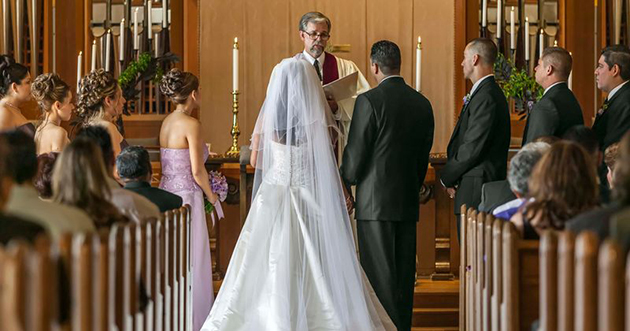 A self-obsessed bride has placed a list of rules on wedding invitations. They had to be applied otherwise they will not be accepted at the wedding.
Even sibling thinks the bride is being too selfish just to have a Fancy Wedding. She did not want to be part of this ridiculous thing.
"My sister is getting married in less than 3 weeks. I haven't been involved in planning as I have my own life but from what my mom has relaid to me it's been a nightmare, "she says.
I do not know how normal this may seem but she started crying when her husband did not bring her the right shade of napkins. Parents and spouses have spent up to 50K on this wedding.
When people started receiving the invitations then the sister realized that she had overdone them.
Some of the rules were: no one is supposed to take pictures except the photographer for the whole event, no facial hair will be allowed or you will not be pictured, or any woman with shoulder-length or longer hair must have it cut or wear it in a ponytail.
The worst was the gifts part. A gift of 300 $ value or more MUST be given (or $ 250 cash) or you will not be allowed into the venue. The invitation also states "Those who choose not to follow these rules will be asked to leave. 'Please think of the bride and groom's wishes during this stressful time."
The sister initially thought it was a joke. She called her mother to ask. She told her it was all true. He decided not to go. Sister and her parents thought she was ruining her most beautiful day.
The parents offered her the opportunity to pay that money but the sister refused. After she shared this story the comments were numerous.
Edwards commented and said, "Your sister is a proverbial bridezilla. Demanding gifts of a certain price, especially this close to the actual wedding is ridiculous. It sounds like they're more focused on making back the money they spent on the wedding than they are on making sure friends/family are in attendance on their big day. Frankly, it's their loss because anyone they "remove" from the venue is likely still be paid for by them in terms of food/drink costs."
When Delehal wrote, "that's way over the top. Just keep in mind this may lead some family members to hold a grudge for a long time," the sibling who put up the post said, "That's my biggest fear. My parents are sadder than anything that I don't want to go to. I might go for their sake."
What would you do in such a case? Tell us your opinion in the comments on Facebook.